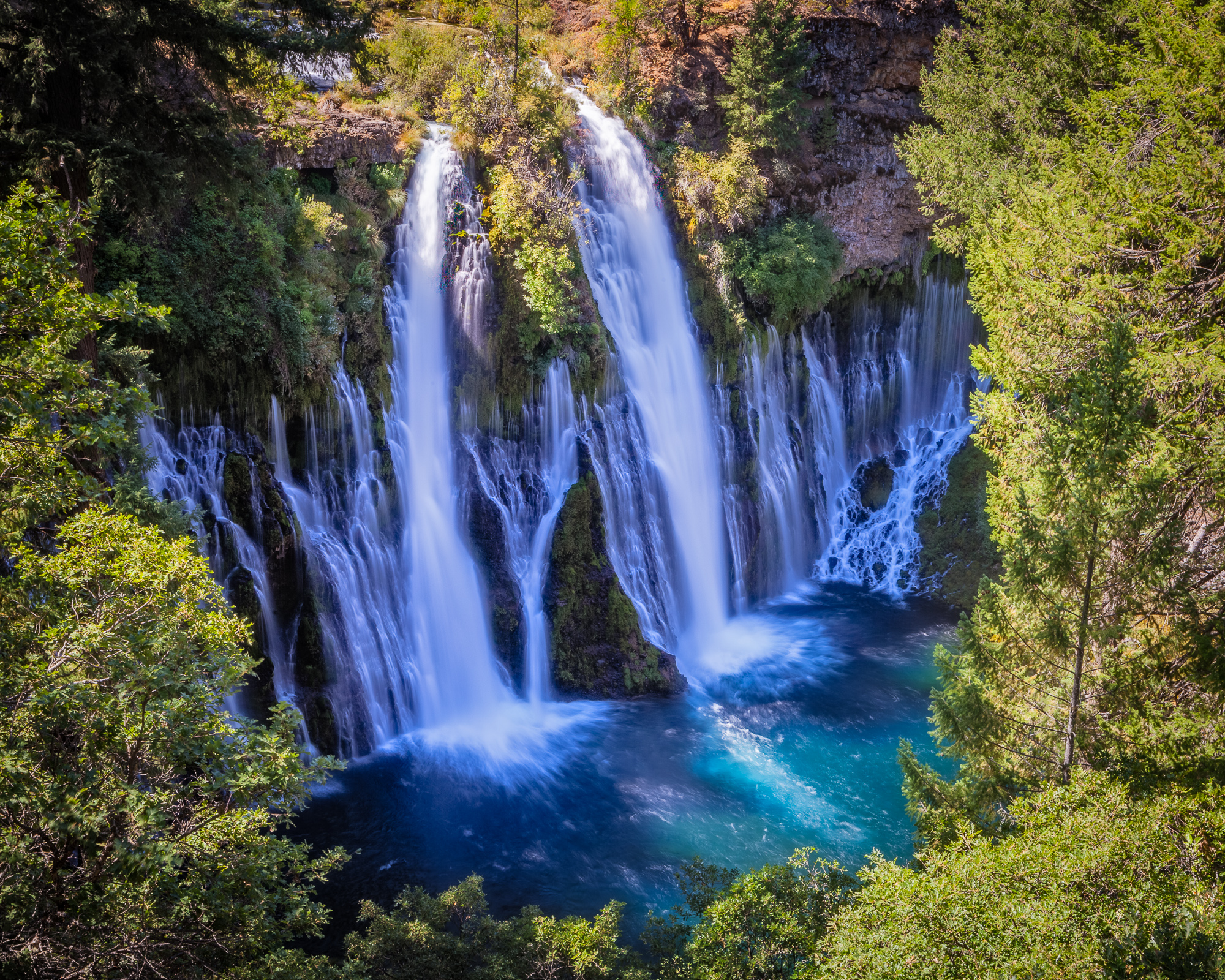 Burney Falls is located in Northern California in McArthur-Burney Falls Memorial State Park. It is a beautifully wide waterfall, dropping 129 feet into a tree-lined grotto below. Even in the summer months, when most other creeks in the area have withered or dried up to nothing, this falls keeps up its steady flow rate. This is because the water originates from an underground spring not far upstream from the falls itself.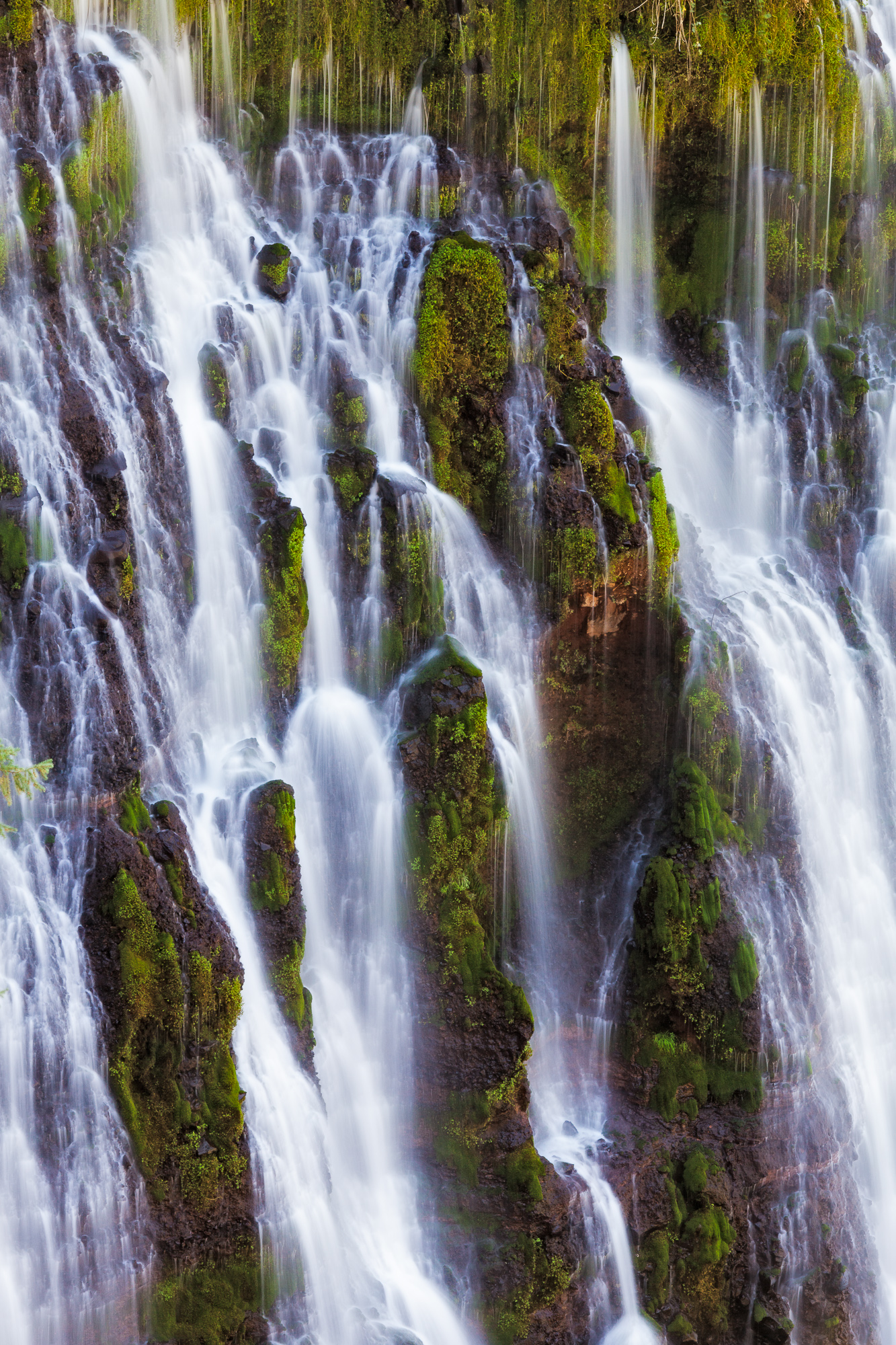 There are many ways to photograph the falls, from the grand view taken above the falls, to more intimate closeups of rivulets running over bright green moss. It is important to shoot waterfalls with a tripod – that way you can use longer exposures and blur the water into a glossy silk texture. Down in the grotto, it was dark enough to let the exposure run over a second, giving me the desired look.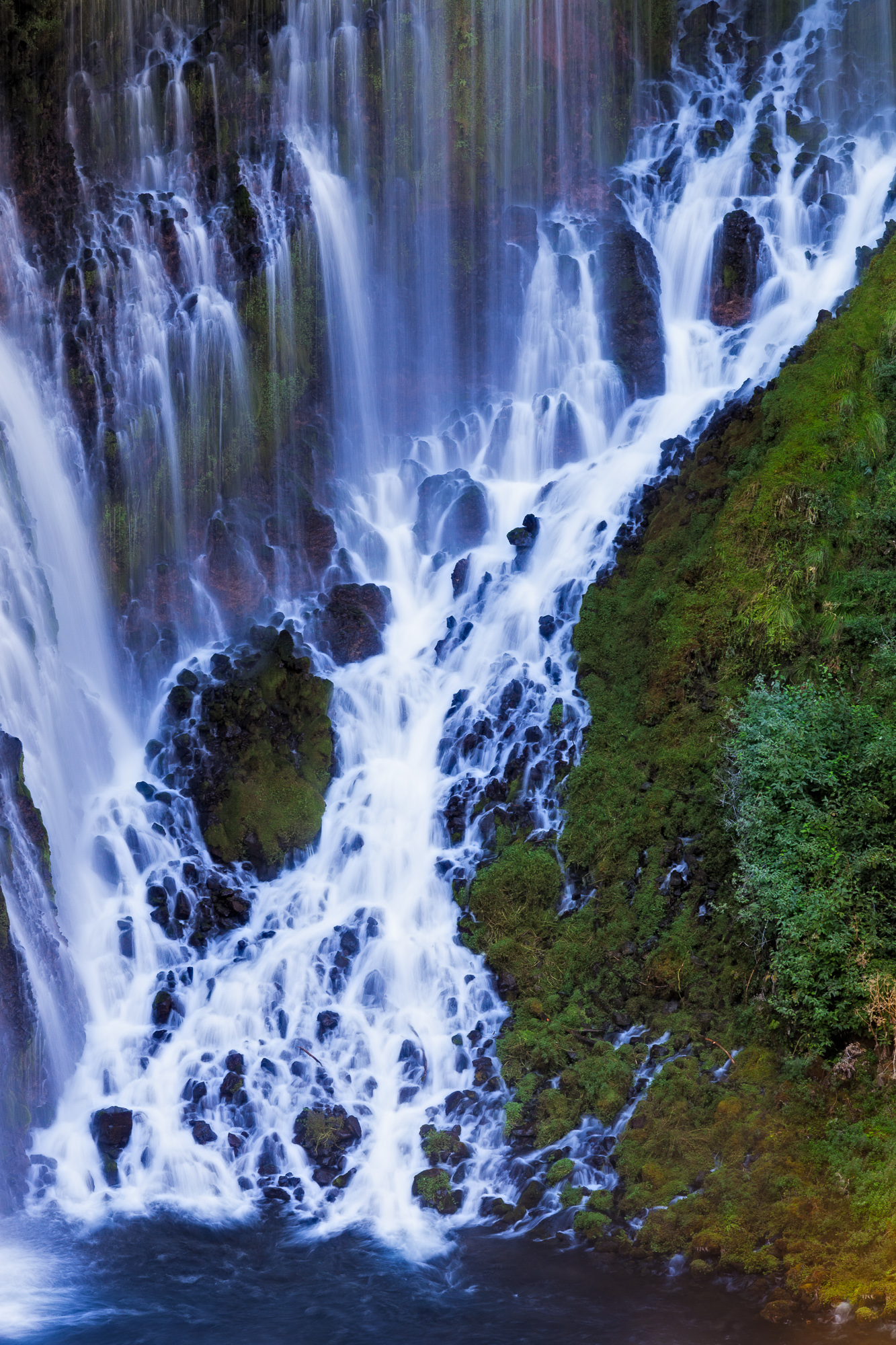 One challenge was to balance bright hot spots of light reflecting off the water with the dark shadows within the rocks. Luckily a quick check of the histogram on the back of my camera told me that I was able to capture the entire dynamic range of the scene in a single shot, and so I exposed to the right, getting as bright an exposure as possible without blowing out the highlights. This was corrected in post processing, giving me an amazing amount of detail in the shadows.
I'd love to go back and shoot this scene in early, pre-dawn light, which would give me soft even lighting across the entire scene. The quick visit left me thinking of many other compositions I could use to better cover the variety seen in this beautiful falls.