Hank is a freelance photographer specializing in bird, landscape, and adventure stock photography. He has had covers of Outdoor Photographer and Bay Nature, and work has been published in several other books and magazines, including Backpacker and the Western Journal of Medicine.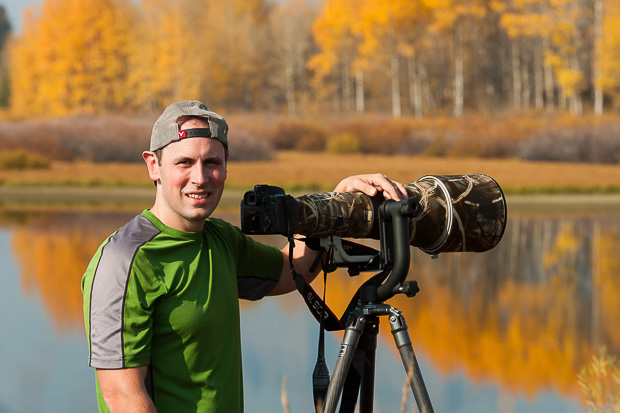 Photo: Jerry Dodrill
Hank's photographic interests extend to anything out of doors. From wildlife and avian photography to the grand vistas, he seeks to bring the essence of a scene into the photograph. His love of backpacking takes him to many out of the way places giving him the opportunity to communicate his unique vision using remote locations.
Hank has been pushing digital photography technology to its limits since 1997. The first digital camera he used could hold 8 images and had a maximum resolution of a whopping 640 x 480 pixels! Even then, he started moving away from film, and hasn't looked back since.
As digital photography technological capabilities grow each year, he continually discovers new ways to explore his creativity. The governing principle of his post-production work is always the same: strive to replicate the light and the mood of the scene as the photograph was taken.