I came across the following birds on a recent afternoon in Redwood Shores, California. Located right along San Francisco Bay with lots of calm water channels and sloughs, there are usually good opportunities to get close to these wetland species.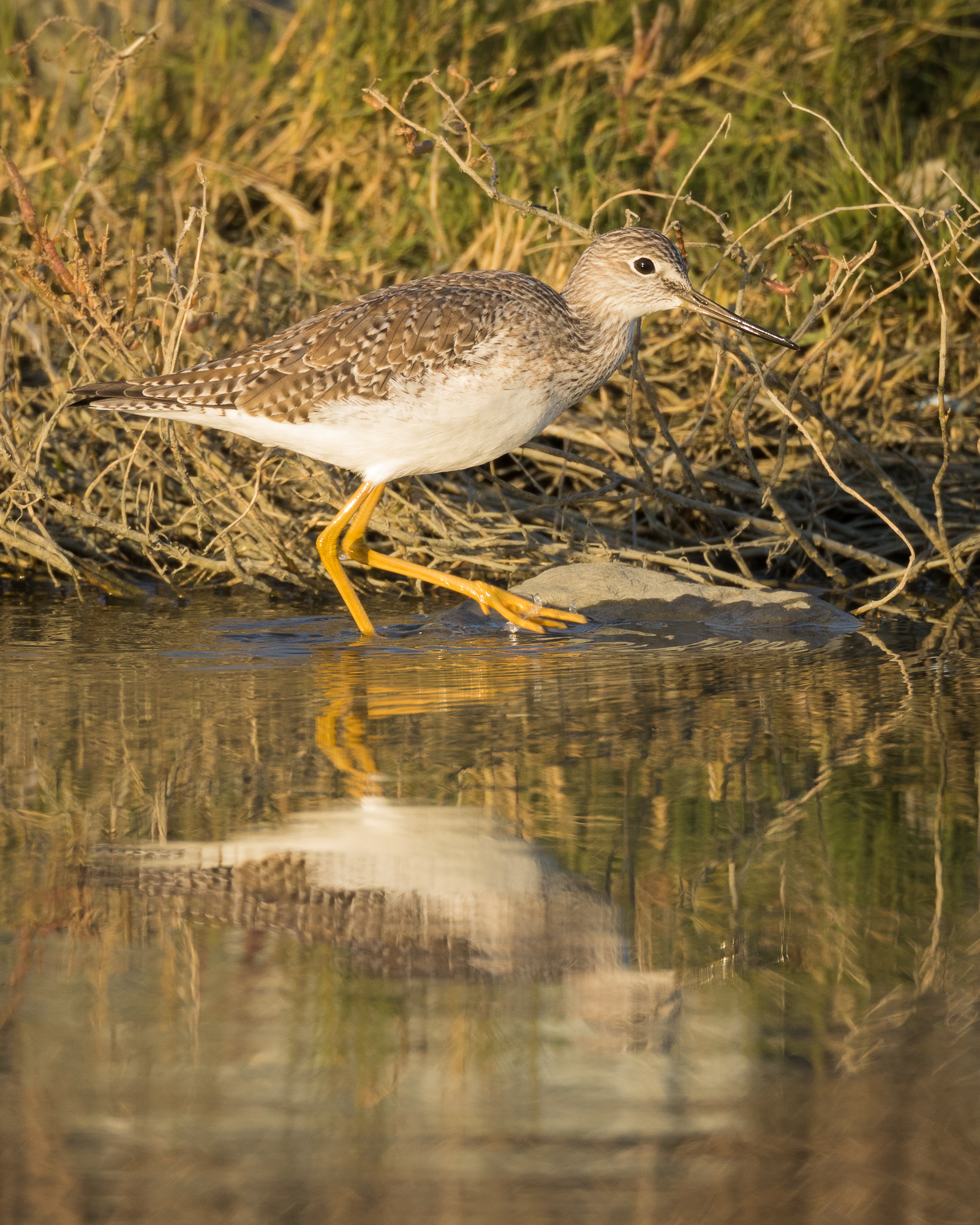 First to show his face was a greater yellowlegs stalking along the edge of a slough. The still water provided a faint reflection.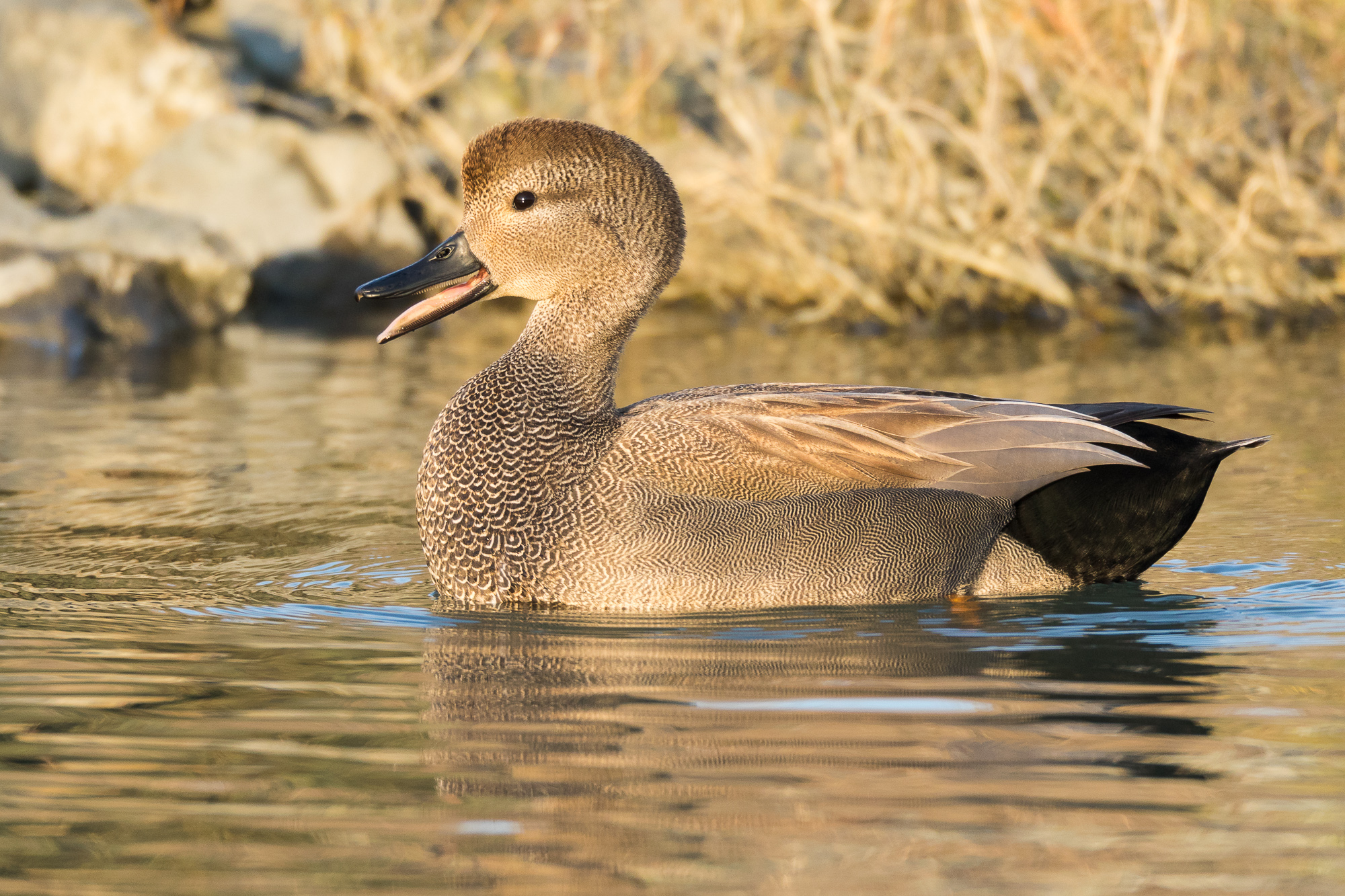 I came across quite a few gadwall, a winter specialist in the bay area. During the summer, they disappear to the north, so it is always nice to see these understated drakes bobbing along the surface. Look closely and you will see the beautiful interplay of buff, gray and black.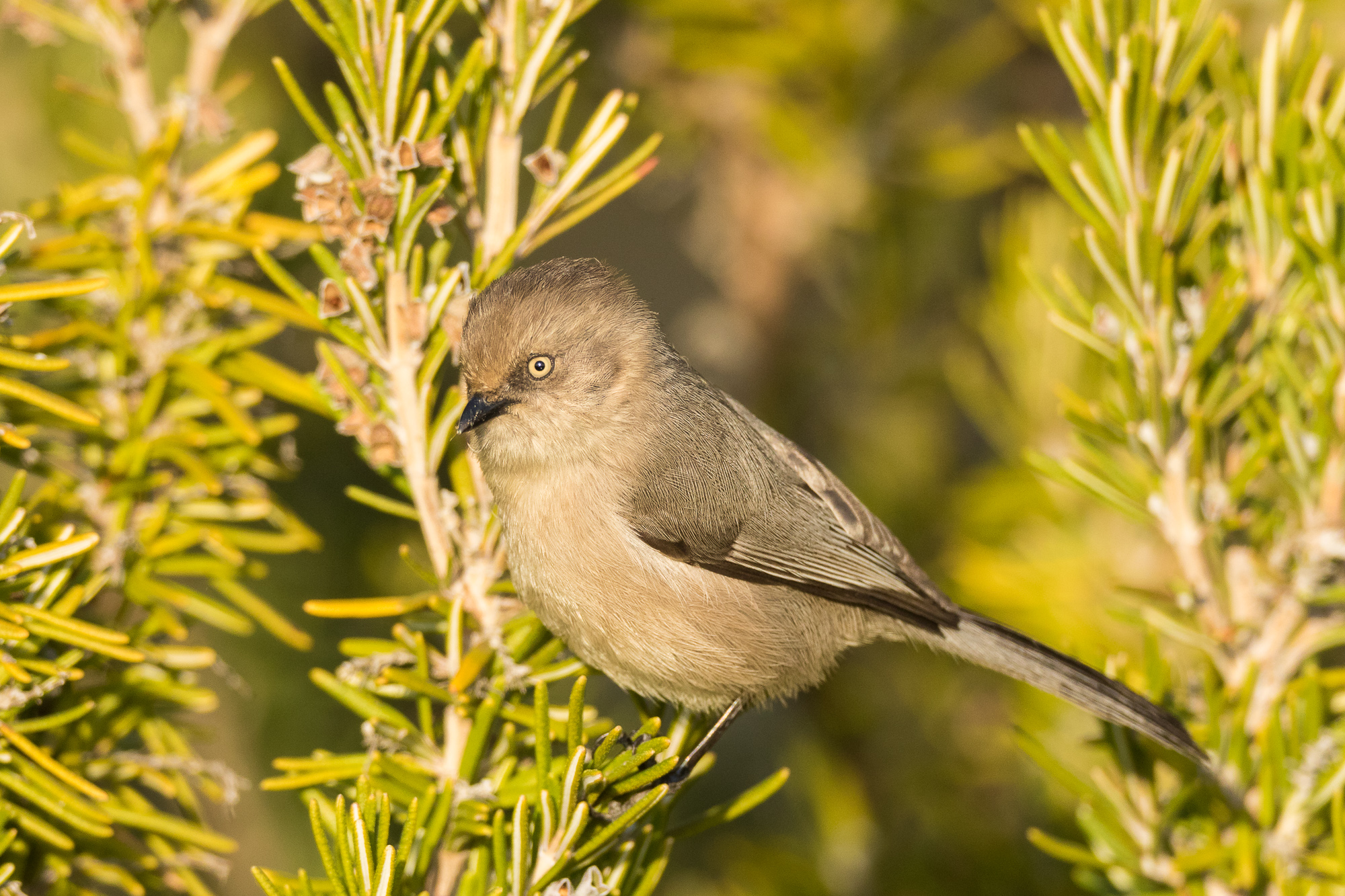 Bushtits are year round residents, but notoriously difficult to find and photograph. They travel in flocks, often spending less than 30 seconds on a set of bushes before flying off to the next. The best way to find them is listen for their signature peeping and then scramble to find the source of the sound. Here I managed to capture a brief look from a striking female before she moved on to find more food.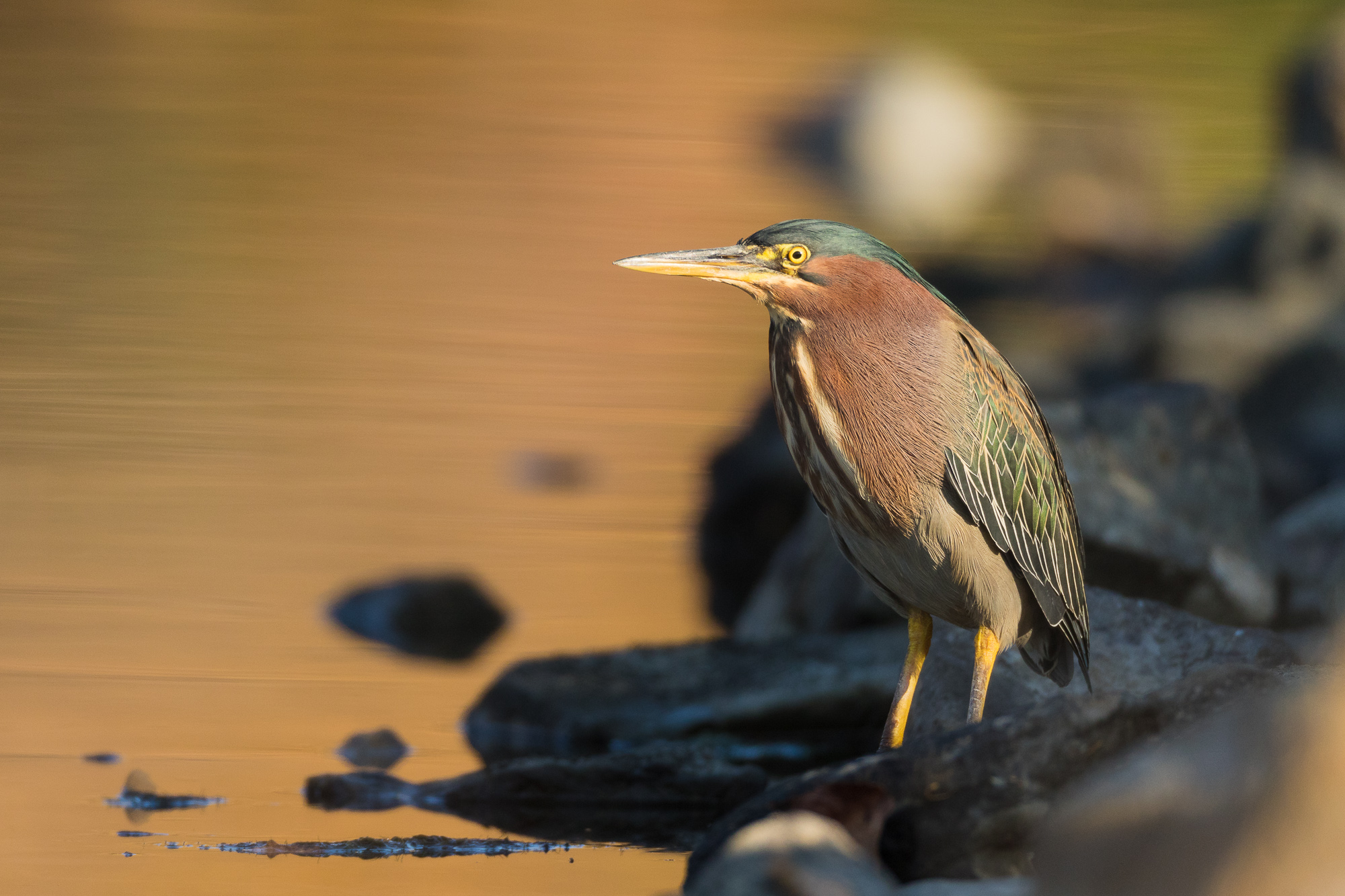 I always feel lucky to find green herons considering how much they can blend in. This one I followed down a water channel until I could get a nice backdrop of reflected fall colors. Whenever I can, I seek out simple, clean backgrounds as it greatly accentuates the main subject.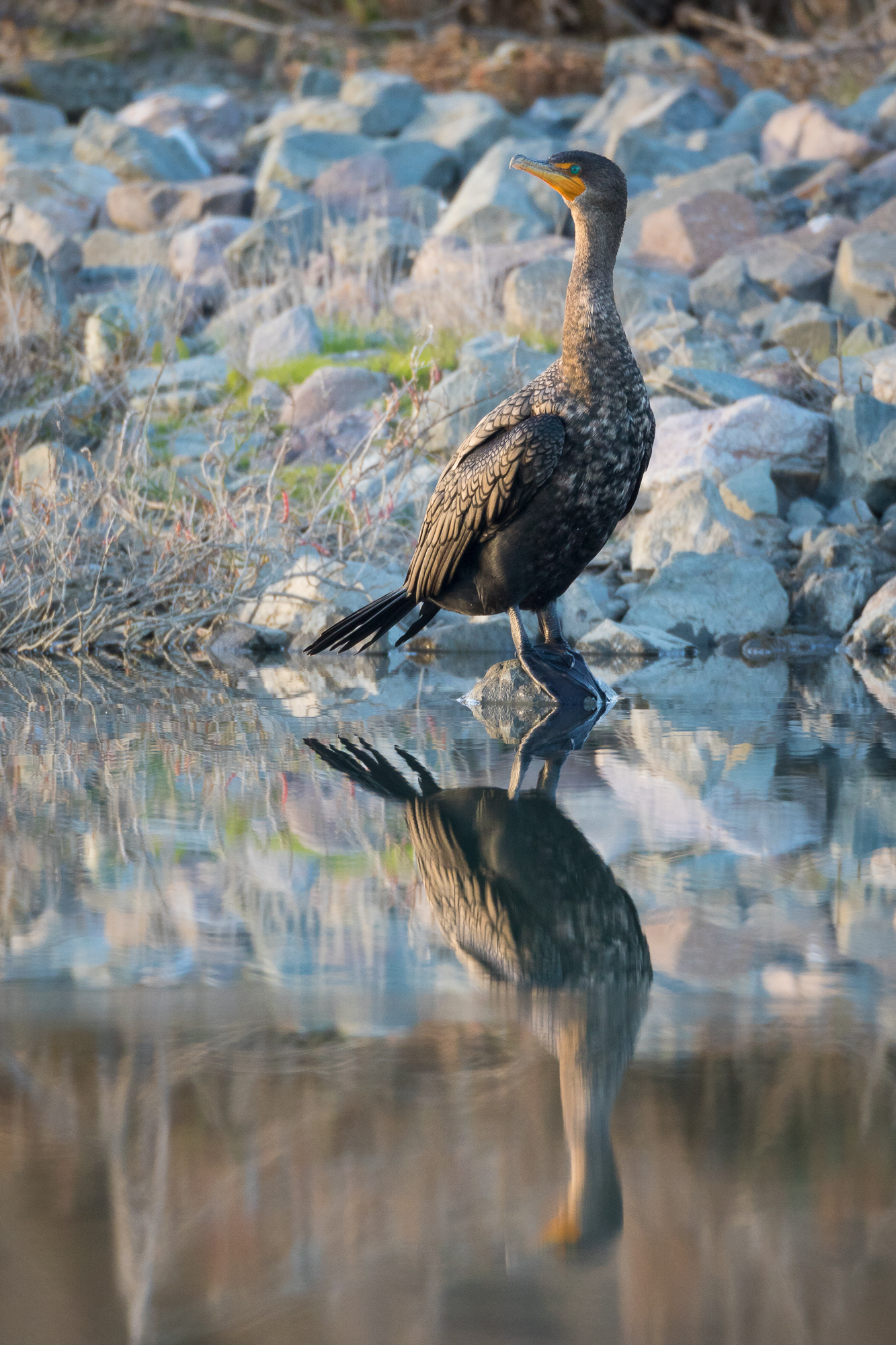 Just before sunset, I found this double-crested cormorant perched on a tiny rock out in the calm water. Although the light was fading, I found the posture of this bird interesting. After a few moments, he spread his wings and flew off somewhere to roost.
Gear I used to create the photos in this post: