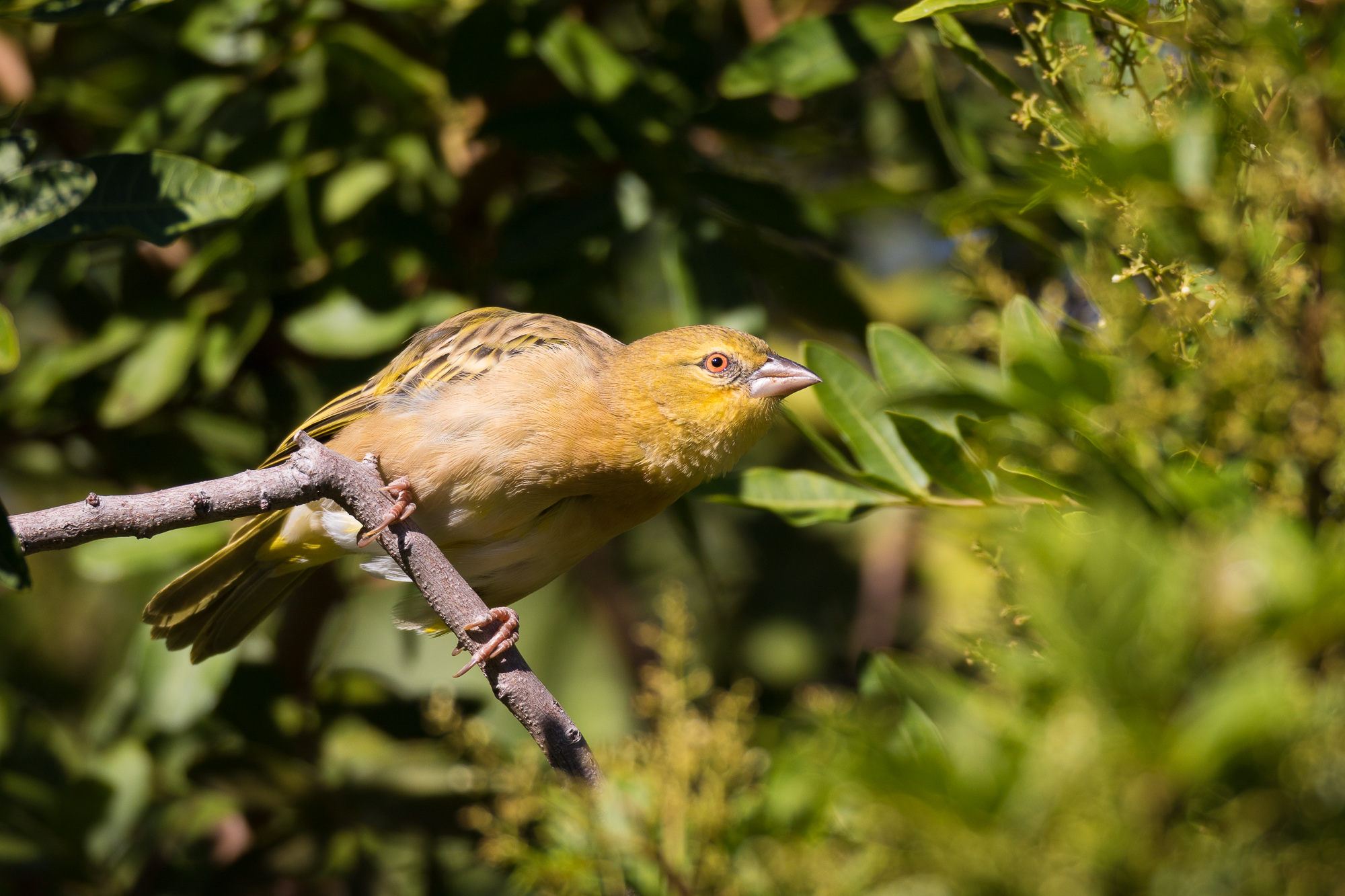 On my very first morning in Namibia, I woke early to photograph any song birds that happened to visit the garden of the bed and breakfast in which I was staying. I was quickly rewarded with sightings of both male and female southern masked weavers. In general, female birds are usually harder to identify than males, which tend to display more color and distinct markings. This identification was made more difficult by the fact that even the male that I saw was in non-breeding colors, looking much more like the female.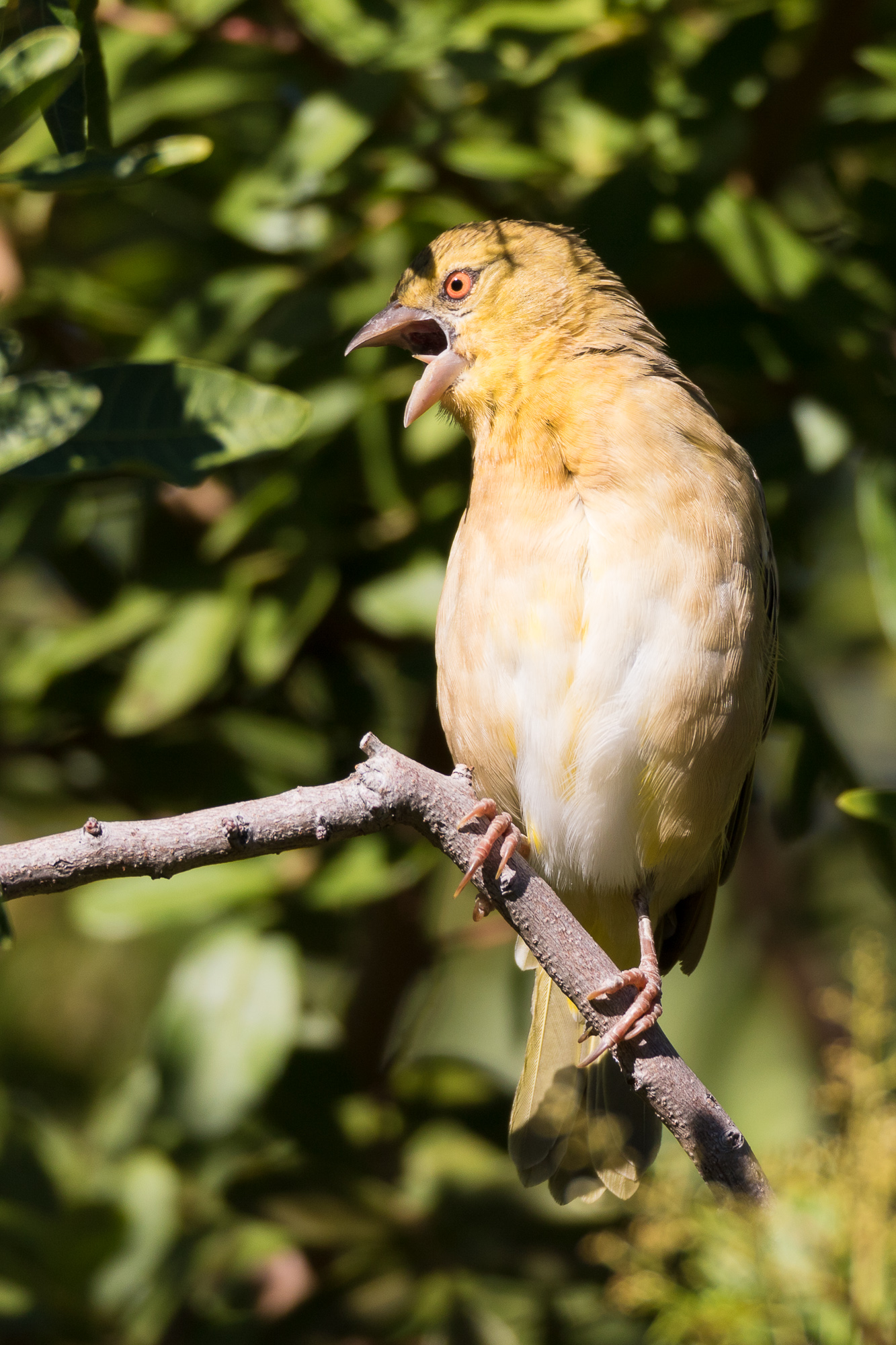 The first two photos here are of a male, while the last is a female. Although the male's colors are similar to the female, it is distinguished by its red eye. In breeding season, the male has a black face and beak (giving the species its name), looking very different.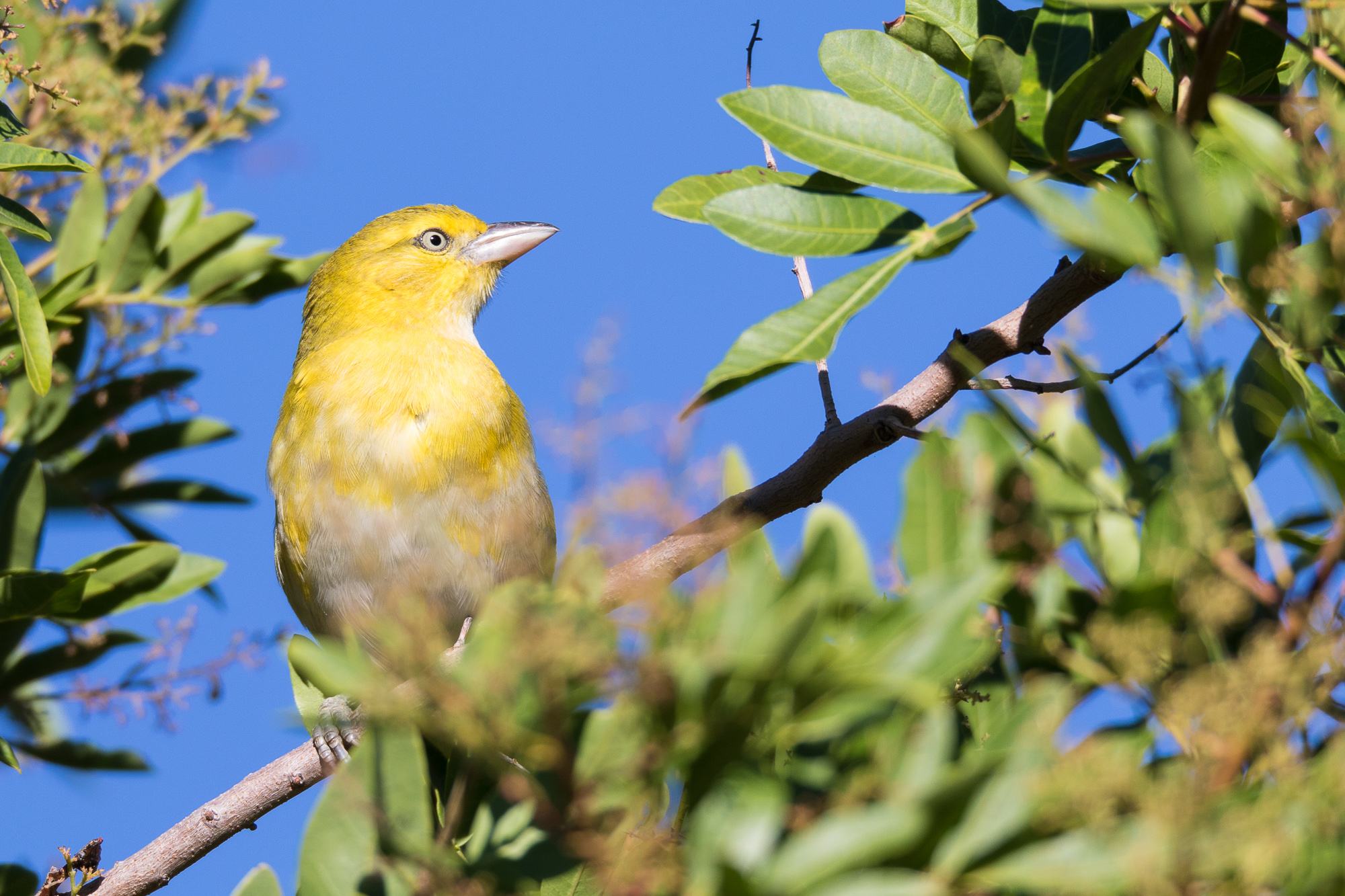 These weavers did not hang around for long. I had a total of about 30 seconds with the male (which is why cameras with high frame rates are vital with bird photography!). The female perched for a few brief seconds before she was off to the next spot.
Gear I used to create the photos in this post: