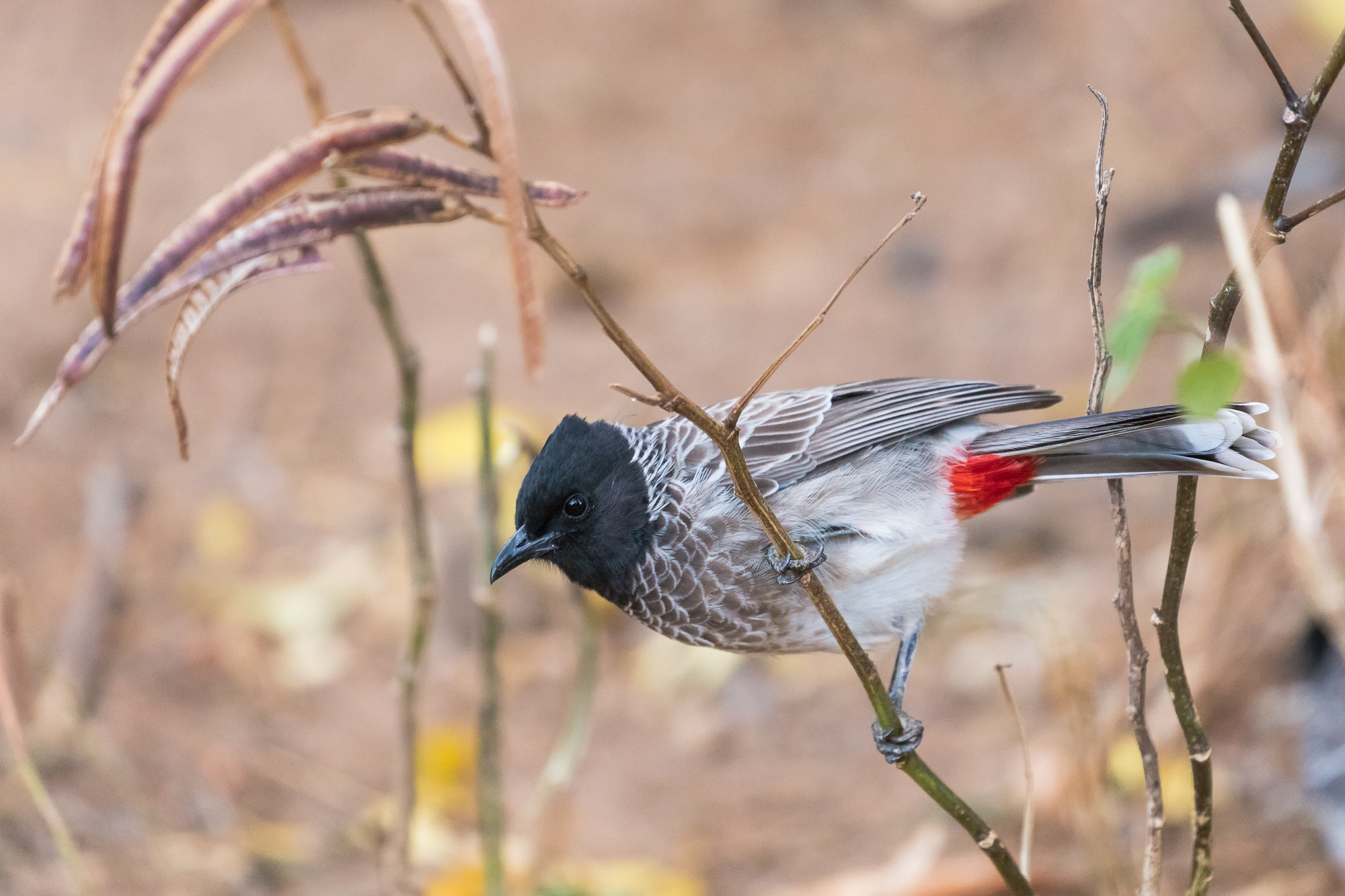 The red-vented bulbul is common across the Indian subcontinent and has been introduced to other locations such as Hawaii, Fiji, Argentina and New Zealand. In fact, this species can so easily establish itself in new locations it is included in the list of the world's 100 worst invasive alien species.
I came across several of these birds over the course of just two days, a couple of which I managed to photograph.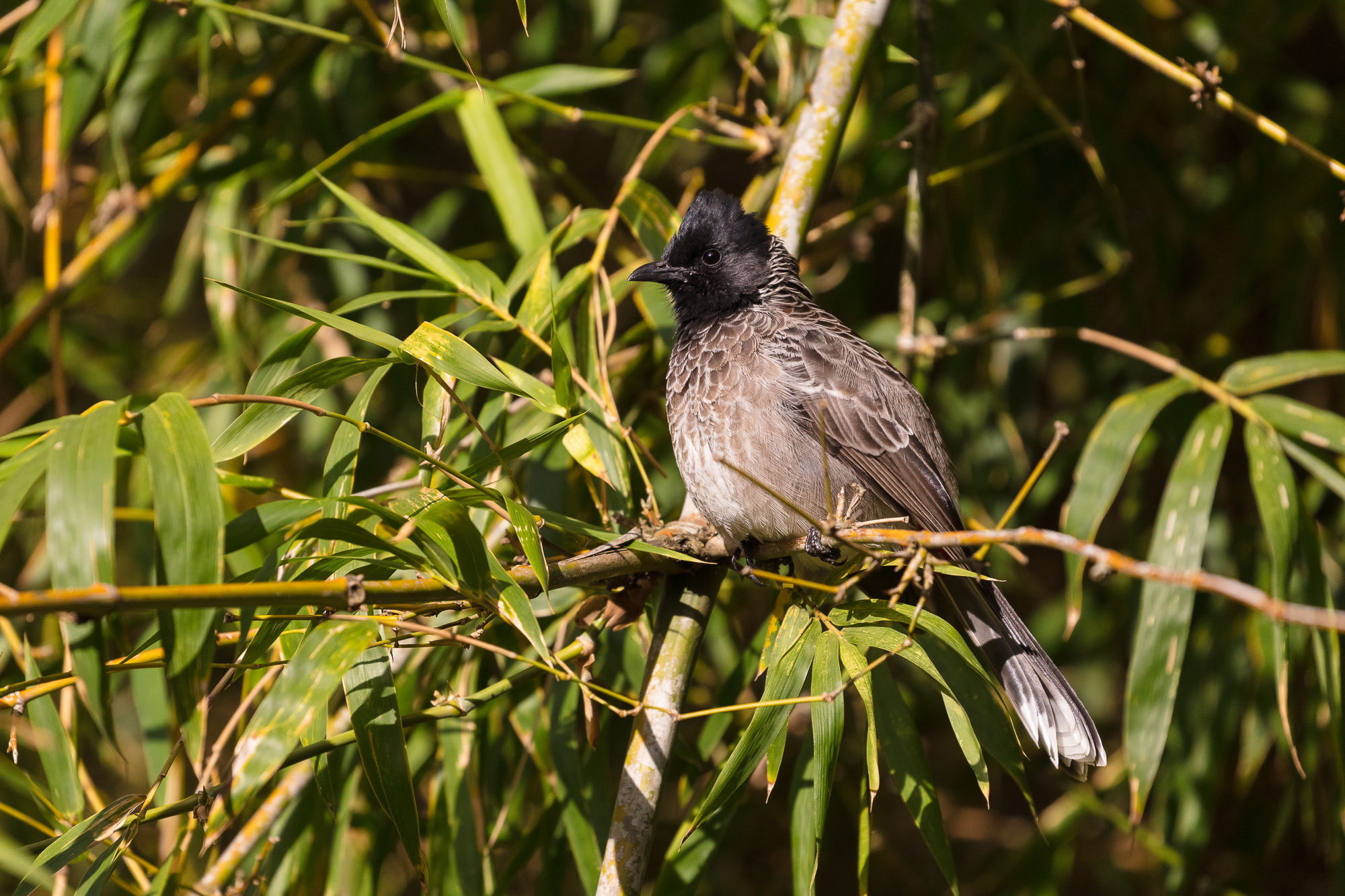 This bird gets its name due to the red feathers at its vent. However, these feathers are often hidden while it is perched, forcing identification through other means. It has the characteristic crest of a bulbul, and a scaly feathered body.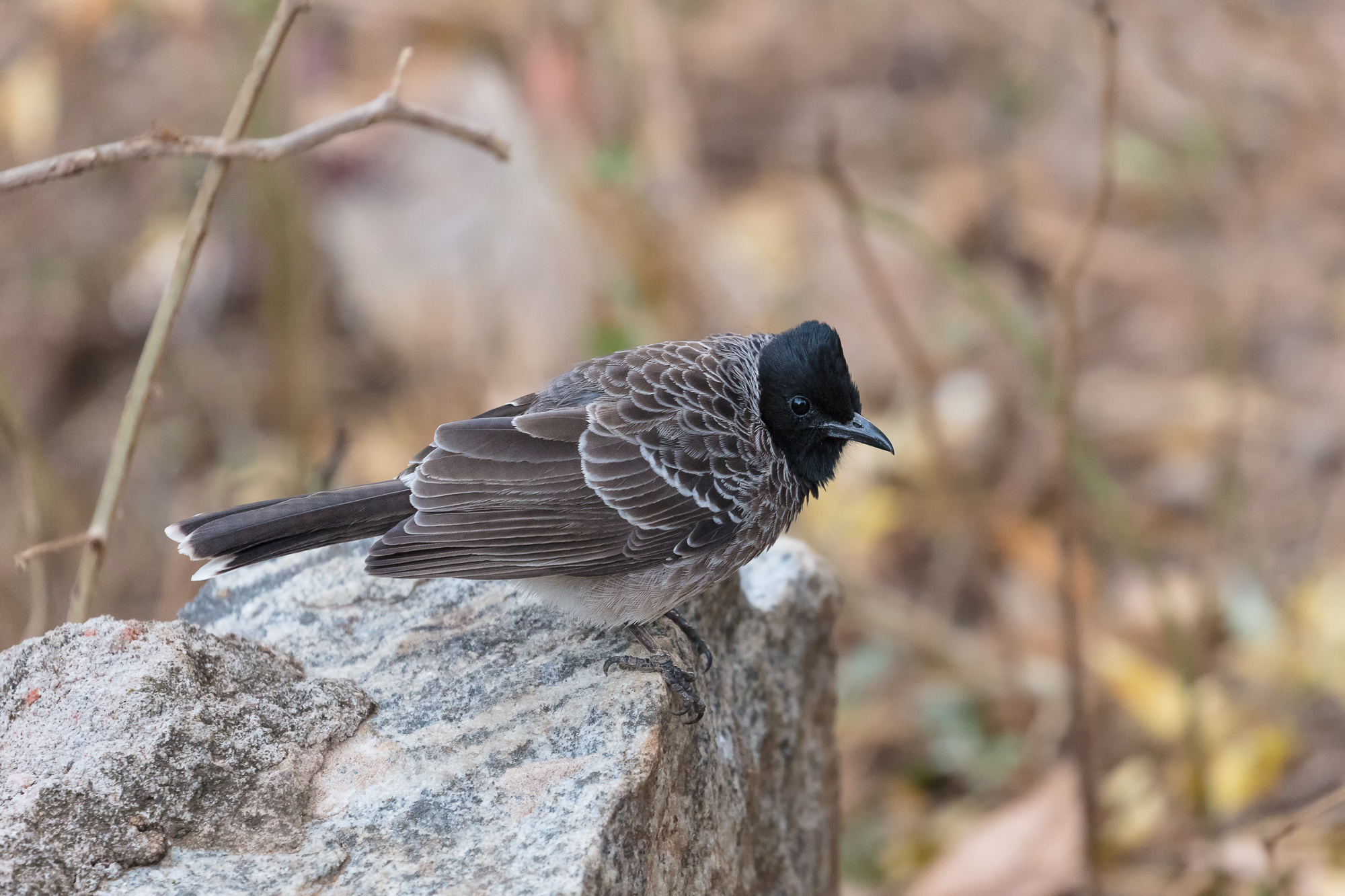 My main challenge with these photographs was getting close enough to the birds. I was not using my regular bird lens, and only had a 400mm with me, forcing me to put my stalking skills to work. Luck was in my favor and I managed to get close enough for some decent shots before they flitted away.