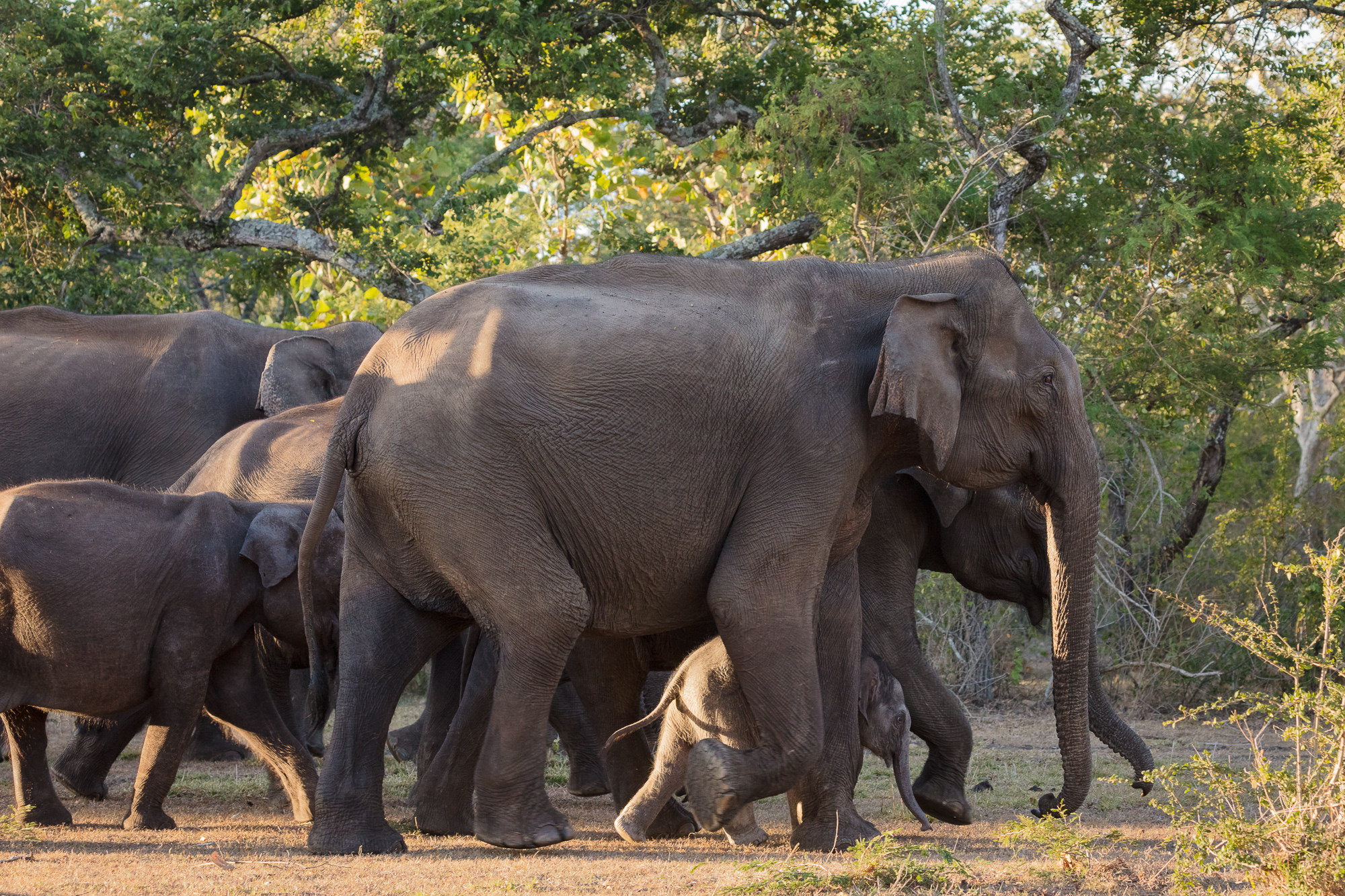 On my recent trip to Mudumalai National Park in India, I was lucky to encounter a herd of forest elephants. Asian elephants differ greatly from their African counterparts in that they are smaller, have much smaller ears, larger nails on their feet (for digging and foraging) and have two large forehead bulges.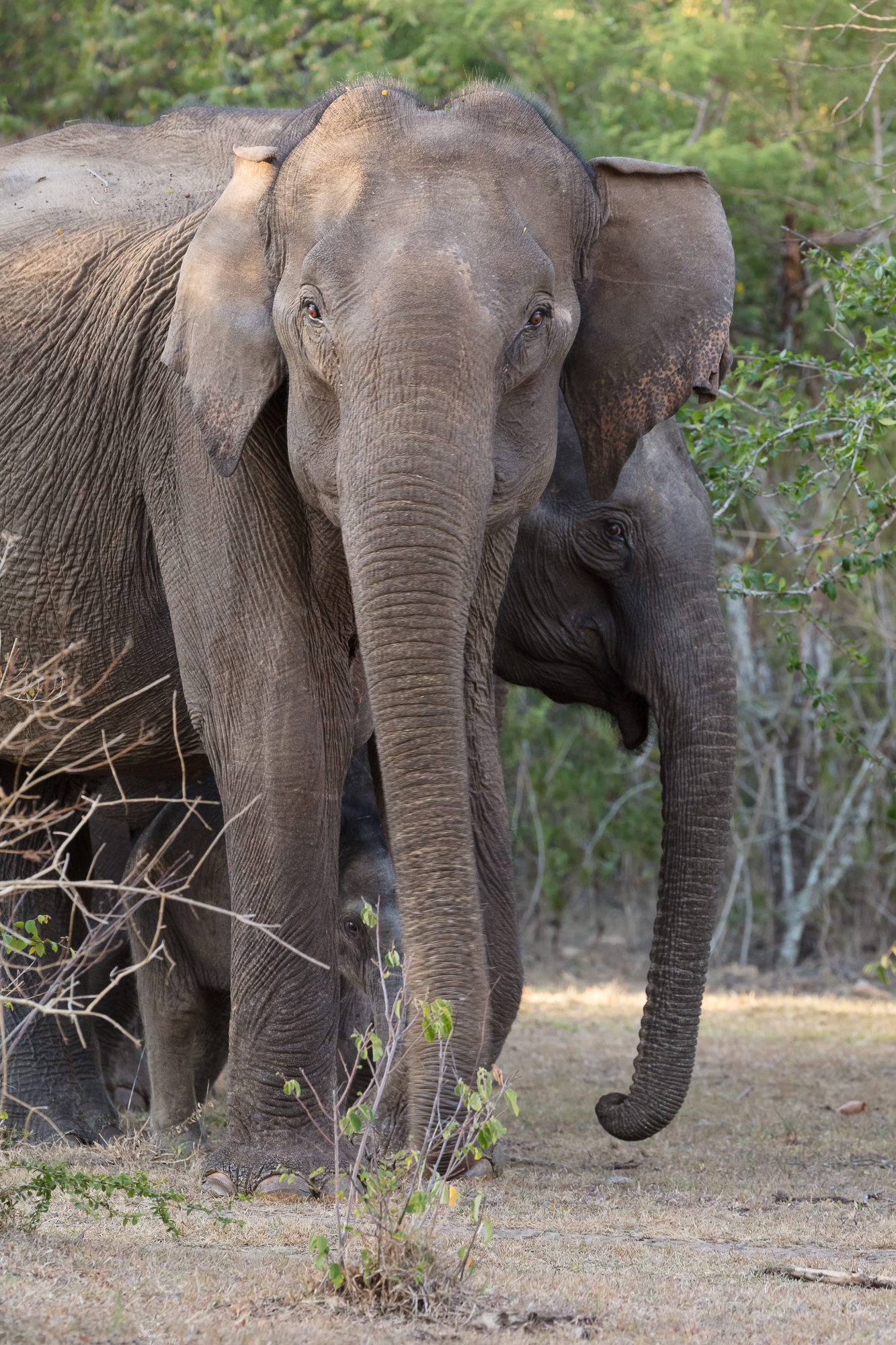 Asian elephants have been domesticated by humans for the last 5,000 years, used for transportation, to move heavy objects, and for beasts of war.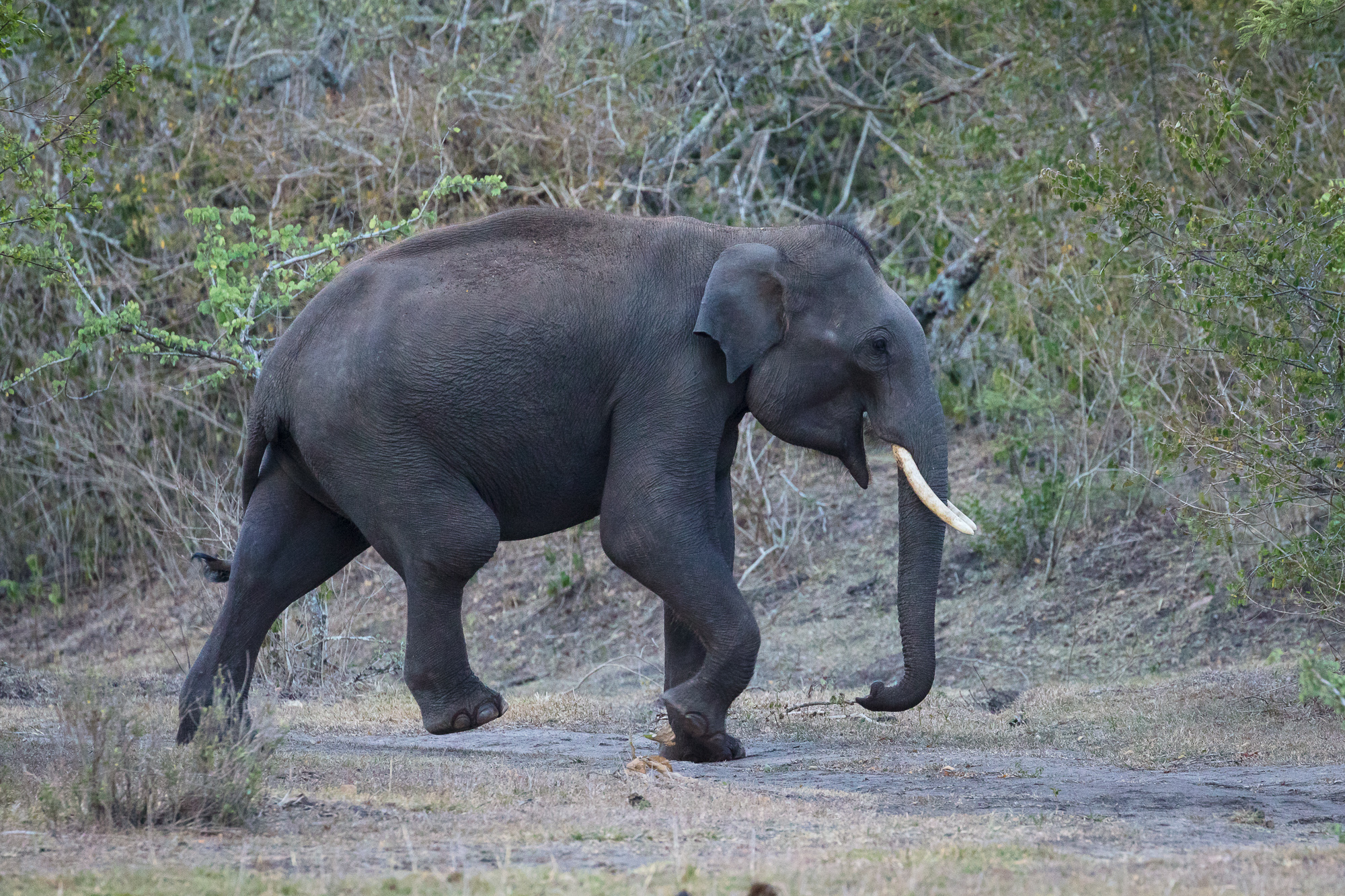 In Asian elephants, only the males have pronounced tusks (commonly known as "tuskers"). When females do have tusks, they are very small and usually only visible when the mouth is open.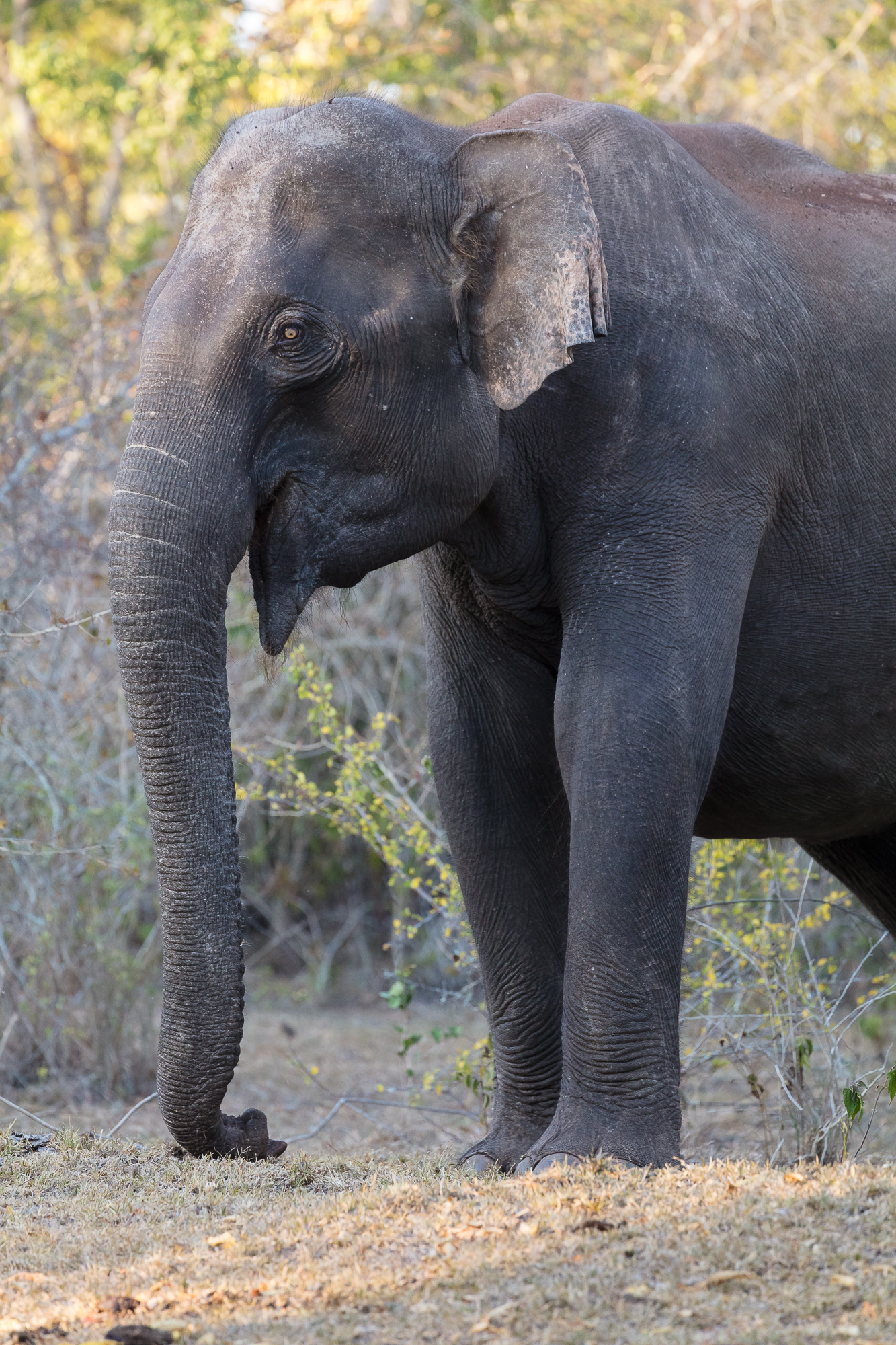 Unlike the elephants I saw in Africa earlier this year, which were in the open savanna, these forest elephants seemed to appear out of nowhere. Like giant ghosts, they emerged from the thick forest overgrowth and surprised us. I was very glad at this point not to be on foot. These elephants seem gentle enough from a distance, but getting up close and personal could be a very dangerous prospect!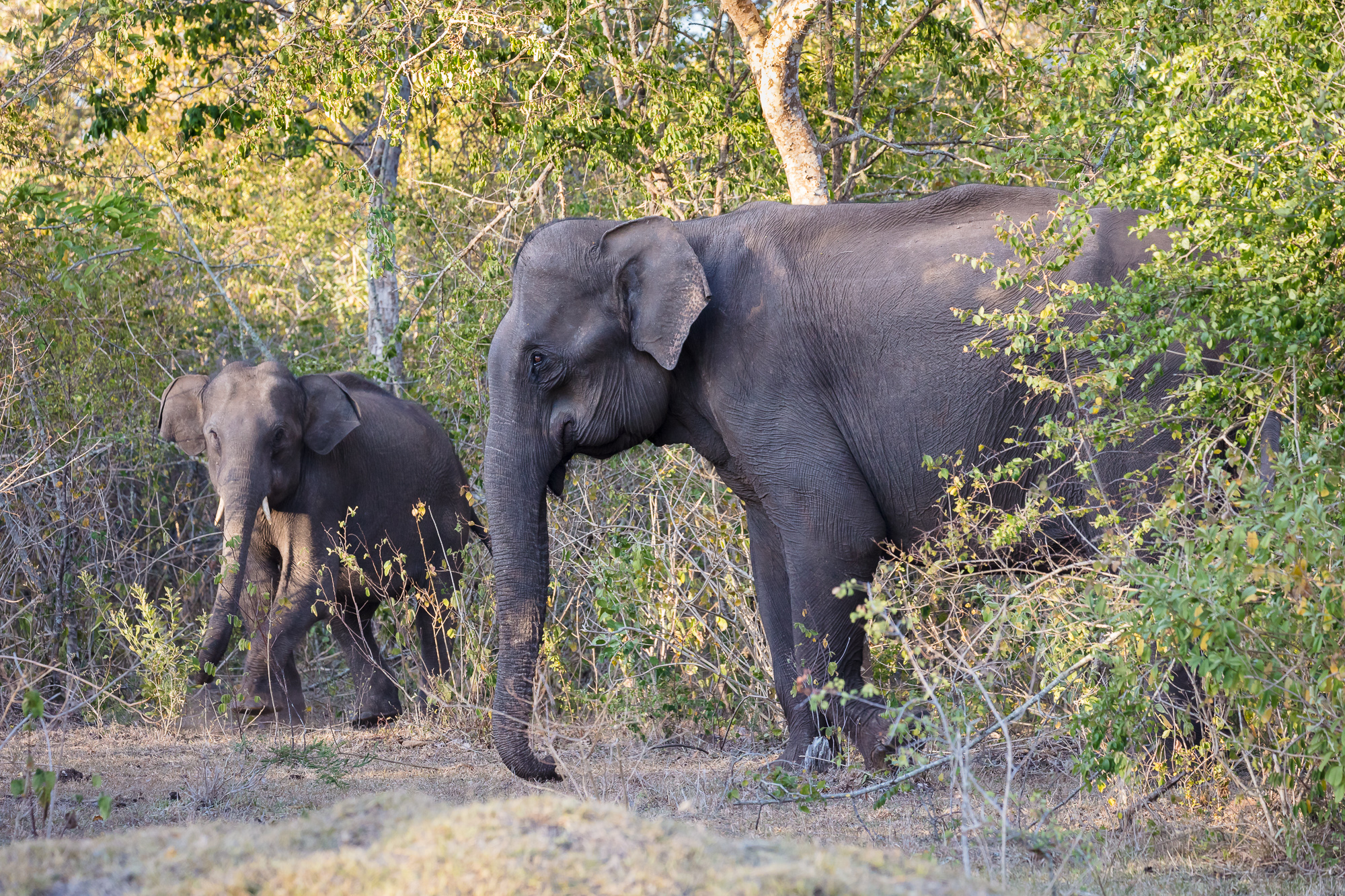 Later in the evening after seeing the elephants, I was back at the forest camp in which I was staying. About 10:00 at night we starting hearing some loud cracking and snapping coming from the dark forest, very near to us. We soon realized it was an elephant snapping bamboo and crashing through the underbrush. After a few minutes of this, we saw a large flash in the trees. The lights of the camp flickered a few times and then went dead for good. It turns out a large bamboo tree fell against the power line coming into the camp.
About 15 minutes later, we heard people shouting, banging pots, and lighting off fire crackers in the distance. The rogue elephant had left our camp and was now approaching a nearby village. Eventually these sounds died off and the forest went back to sleep. With no power. And an upset elephant. In the dark.