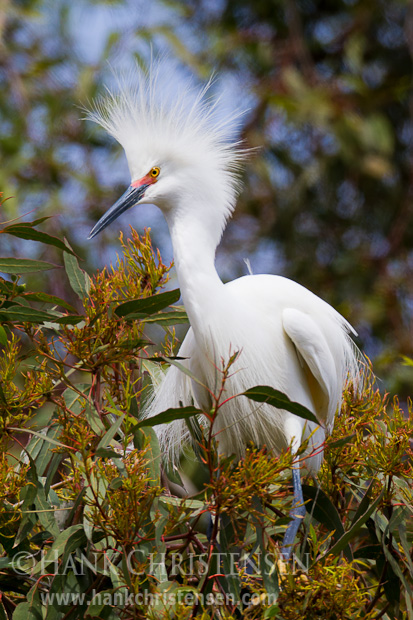 Looking back through my archives, I came across these photos of a snowy egret in full breeding plumage. Because there are so many of these birds around my home, I often overlook them (everything ends up looking like a crow after awhile). But these photos stood out as they were taken at the height of breeding season, and this bird in particular had magnificent breeding colors.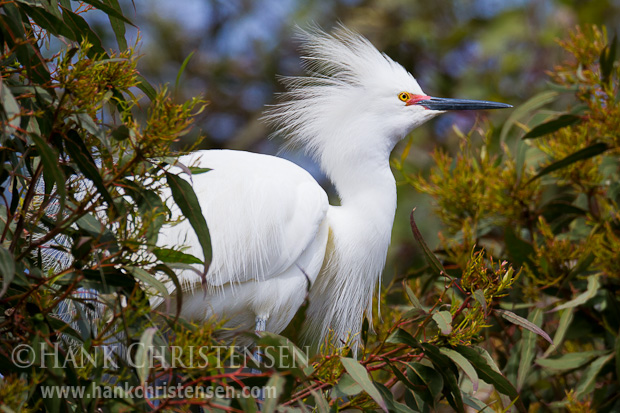 As snowy egrets enter breeding season, their feathers become long and shaggy. When the they display, they can create a great fan of feathers with which to show off. In addition, a hormone in the body changes the pigment of their skin around the eye to a bright red.
Seeing these photos reminded me that birds are a living and breathing part of the natural world around us. Like much of nature, they change colors and shapes as the seasons change, and are constantly adapting to their environment.