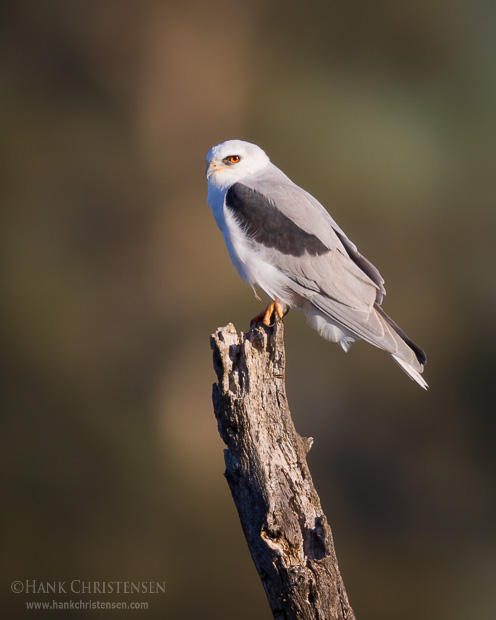 A little while ago I visited Arastradero Preserve in Palo Alto, CA in order to get some photos of some of the white-tail kites that live there. And I was certainly not disappointed. I climbed a large hill in order to get above some of the trees on which they perch while they are not hunting. I quickly saw one of the kites and slowly made my way toward its tree.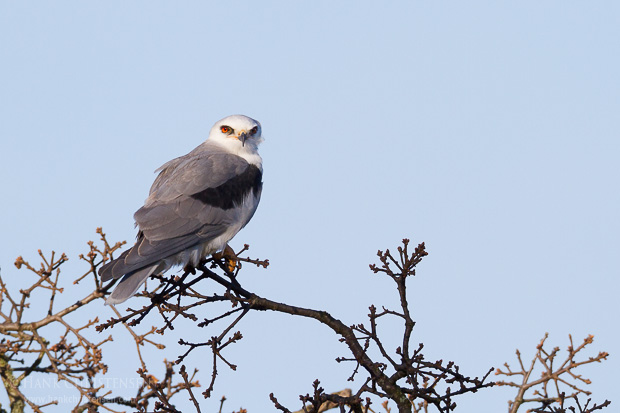 With my eye glued to the view finder, I had my lens tight in on this bird, capturing shots of it flying up and back to various branches on the tree. Suddenly a dark form darted by just above the kite. Luckily, my photography training was to shoot first and ask questions later, and I capture a single frame of what I later saw to be another kite flying at the first one.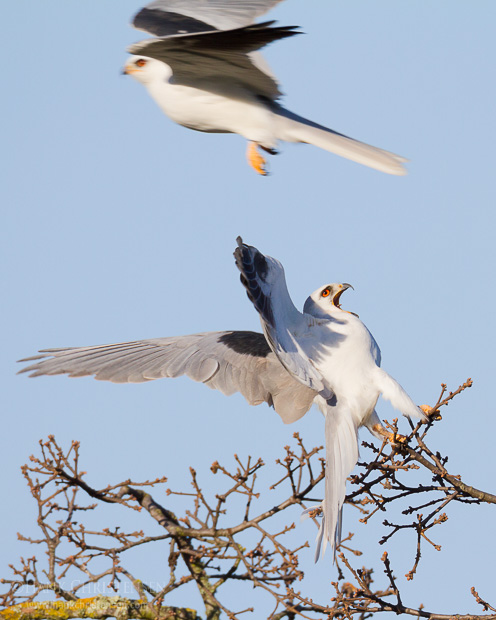 I quickly realized what was going on, as the male came in for another pass, this time reaching his target, and landing on top of the female.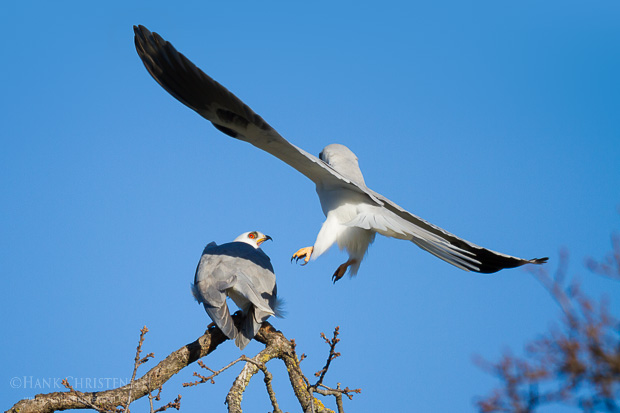 The male quickly mated with the female, and just as quickly flew away. And before you ask, yes I do have photos, but hey, this is a family friendly blog!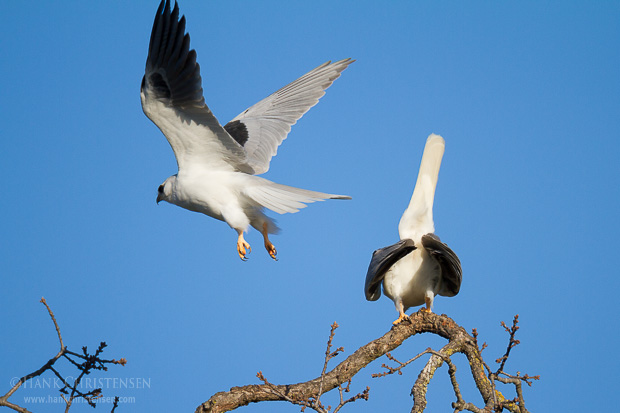 I've never seen this before or since, and I definitely know that I wouldn't have been able to capture these shots if I hadn't already had the female framed and in focus. Sometimes you just get lucky….