On my first evening in Etosha National Park (and third evening in Africa), my traveling companions and I came across two lion brothers snoozing away the afternoon in the shade of the only tree for miles. Although it was still early in the afternoon, we decided to hunker down and wait them out. We were somewhat close to a waterhole, and wanted to see if the lions would wander that way as dusk settled. While we waited, we were treated to many poses as the restless lions moved around.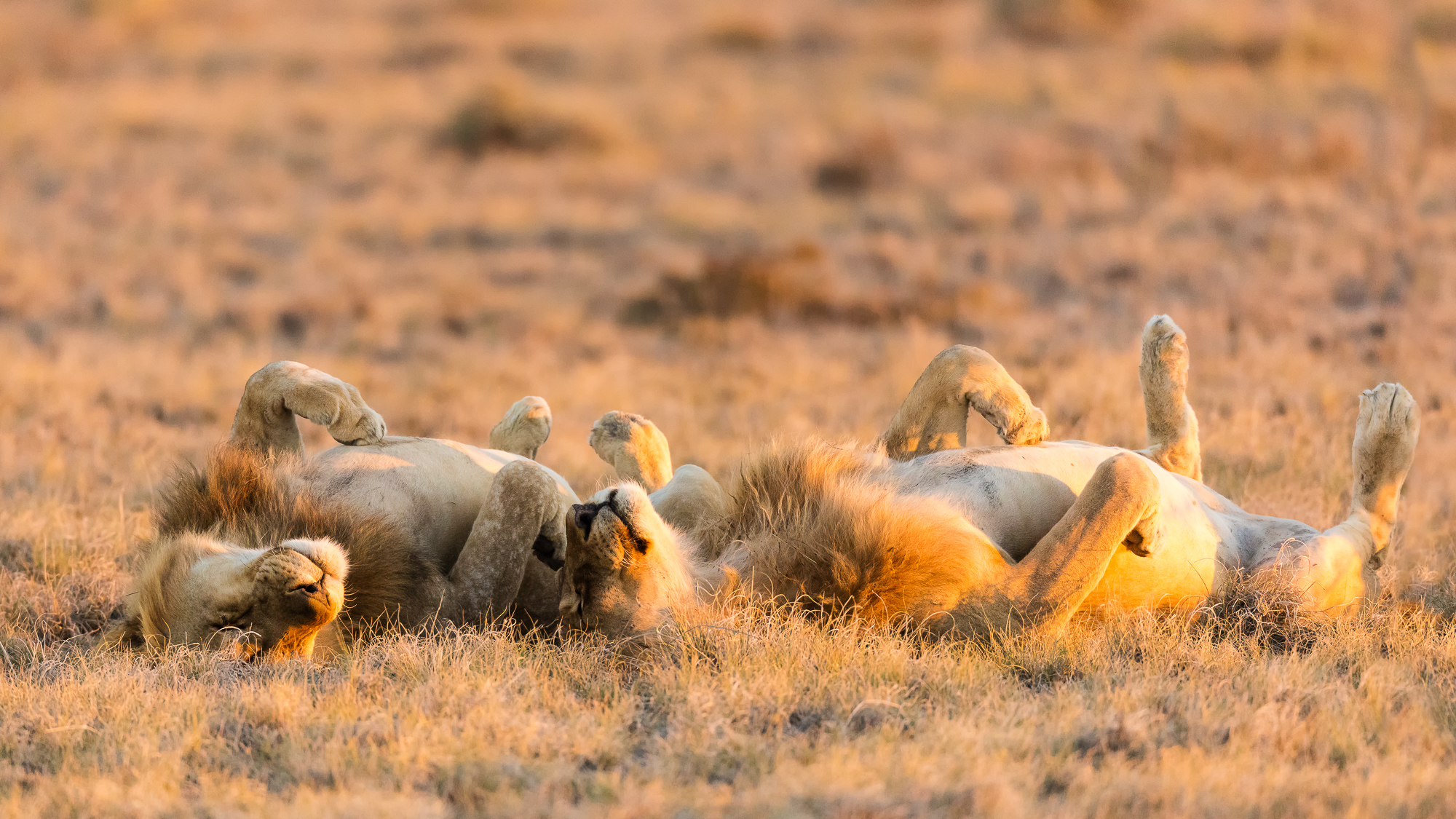 Armed with both my 100-400mm and 800mm lenses, I had plenty of options for focal length (especially given that I couldn't get out of the vehicle and move around!) As the lions were more or less stationary, I was able to combine my 800mm lens with the fantastic 50 megapixel Canon 5DSr for maximum reach.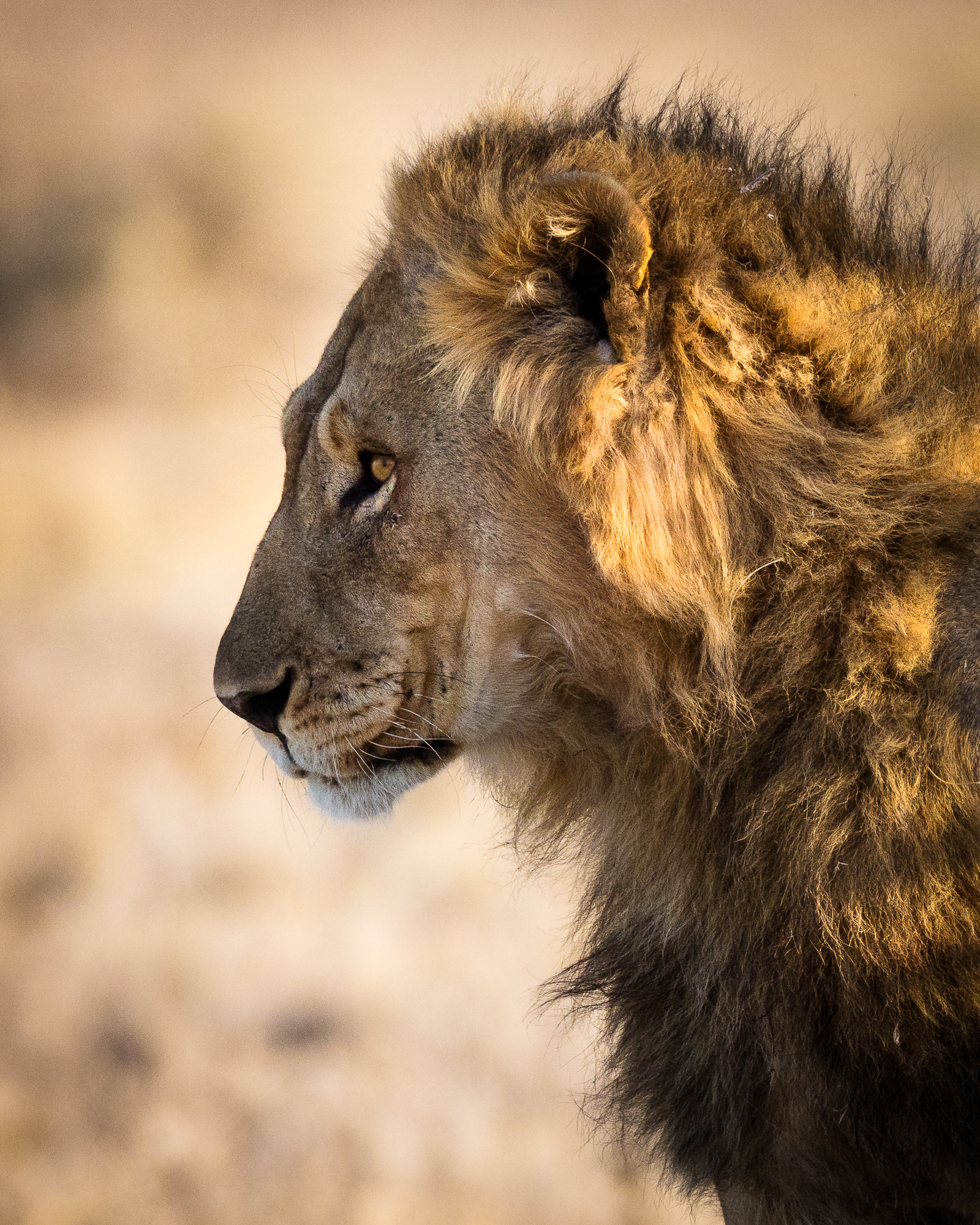 Based on the length of their manes, these lions were definitely young, and seemed to enjoy each other's company. At time ticked by, their main reason for movement was to get up and walk a few feet when the shadow of the tree had moved sufficiently to no longer provide enough shade.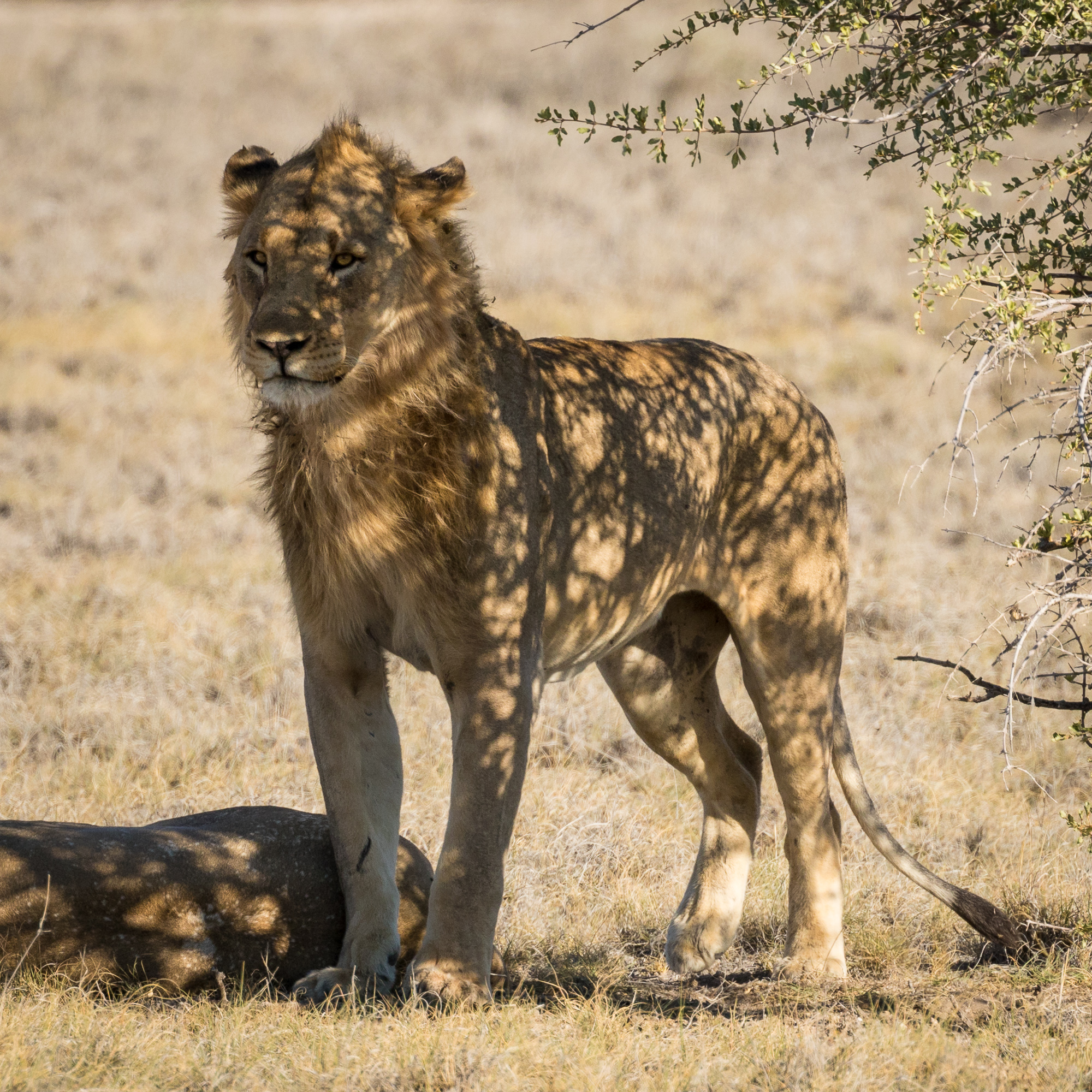 As often happens with wildlife photography, we waited patiently for something to happen. Although the lions lazed about with no intention of getting up to go to the waterhole, we were eventually presented with a beautiful sunset over the grasslands of Etosha. To capture the landscape, I used my 100-400mm lens zoomed out to 100mm.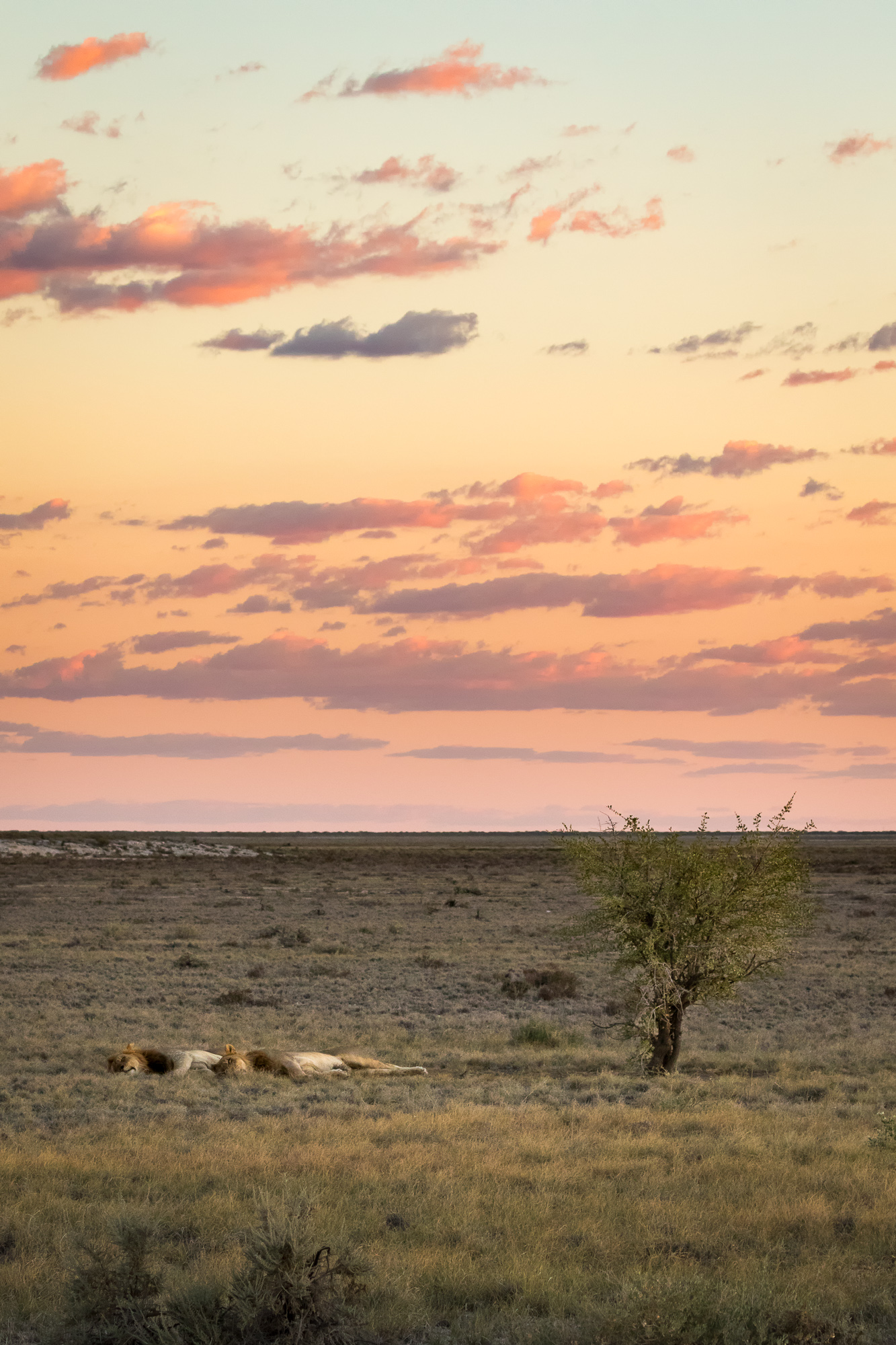 After a few more minutes, it grew dark enough that wildlife photography at any great focal length became impossible. I packed up my gear in anticipation of a long, sleepless night at the floodlit Okaukuejo waterhole (photos coming soon!)
Gear I used to create the photos in this post: