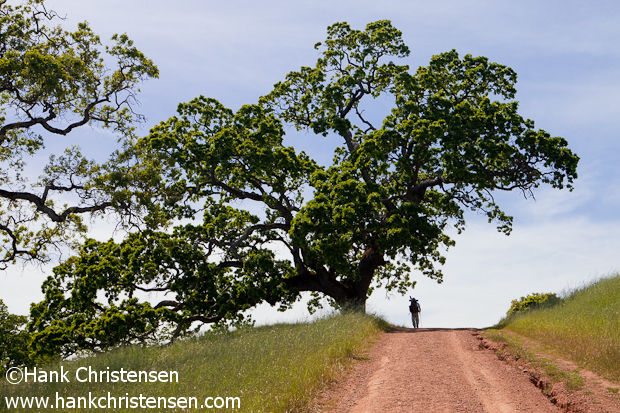 I recently went on a weekend backpacking trip with my friend Steve. We had wanted to get up into the Sierra, but because of the VERY late snow melt, we had to do something at low elevation. Being quite large and close to the bay area, Henry Coe State Park was a good fit. This park features miles of back country, huge oak trees, and fire roads steeper than I though were possible to build.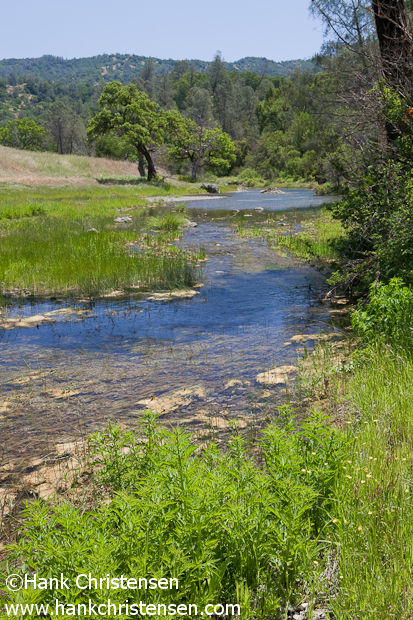 We overnighted at Mississippi Lake, about 11 miles from park head quarters. Our trail out to the lake featured many climbs and descents (no trail is flat in the park), and a slog through a creek canyon. We soon gave up trying to stay dry – it was much easier to wade through the creek, as the trail crossed it at least 10 times. Once we got to the lake, we were happily surprised to see not only a bathroom, but a garbage can, picnic table, and even a pergola built over the table. It may not sound like a lot, but given we were backpacking and expecting nothing, this felt like living in luxury. We had the entire northern end of the lake to ourselves.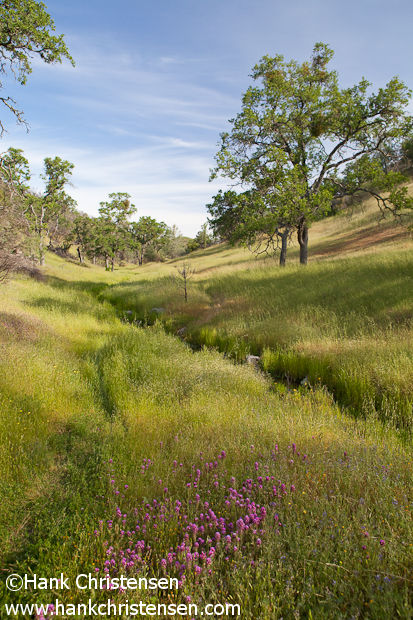 The wild flowers were coming to their end, but given the amount of rain we've had this winter, the grass was very green, and very overgrown. On the second day, the trail out of the lake lead through a seldom-used canyon filled with oak trees. In places, the trail was hard to find due to the spring growth and lack of use.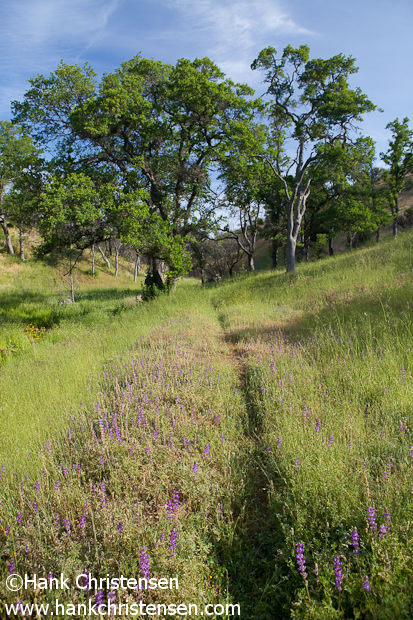 After the canyon, we climbed to a ridge and followed it in true Henry Coe ups and downs. Finally we dropped down to a creek which flowed into the canyon we came up on the first day. This time we counted over 25 creek crossings. Once again, we ignored the trail in places and waded down the center of the creek (which in its high flow had completely consumed the trail). Overall we hiked over 10 miles in wet boots that day.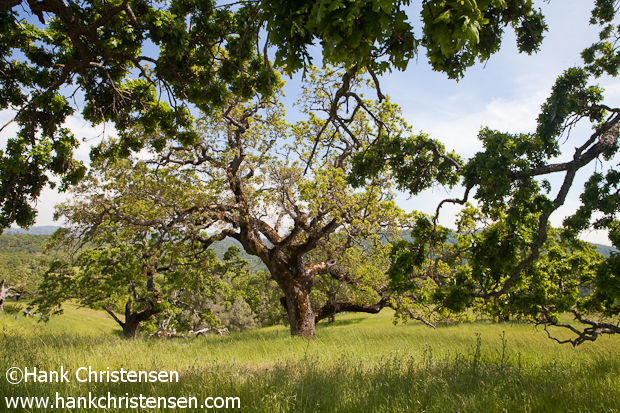 Wildlife was abundant in the park. We saw 2 rattle snakes (one of them was huge and gave us a little shake of its rattle), a turtle, several wild turkey, a female wood duck with chicks, many deer, very loud killdeer, and quite a few red-winged blackbirds.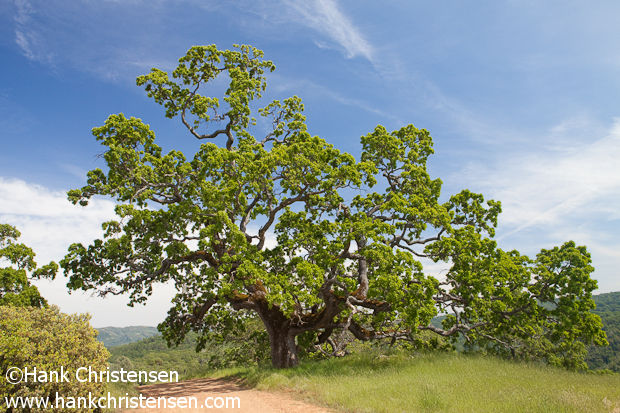 Over the two day trip we hiked about 26 miles. The weather wasn't too hot, and green still dominated the park. It was a great warm-up trip as we anxiously anticipate the High Sierra opening up.