It all started out well enough. My friend Steve and I headed out of town last Thursday night for what looked like a wonderfully scenic three-day backpacking trip. We were going to start in Sierra National Forest, loop into southern Yosemite, and then into Ansel Adams Wilderness. The drive went well, the 30 miles of dirt road were easier than we were expecting, and we found a nice spot to disperse camp at the trail head.
Then, sitting around the campfire before bed, my stomach started feeling pretty bad. I thought maybe it was the altitude, as we were camped above 8000 feet. I went to bed expecting to acclimatize over night and feel better in the morning. Wrong – I felt worse. I'll spare you the details, but it soon became apparent that I couldn't hold anything down, including water. My head was pounding with dehydration. Definitely no way to start a rigorous 15+ mile day!

After much deliberation, we decided to skip the trip and pack it in. Thankfully, Steve is one of those easy-going guys who can be very flexible when plans need to change. We were both disappointed, but agreed to tackle the trip another time. Since we were close to Yosemite, we decided to pop into the park for some quick vistas before heading back to the Bay Area.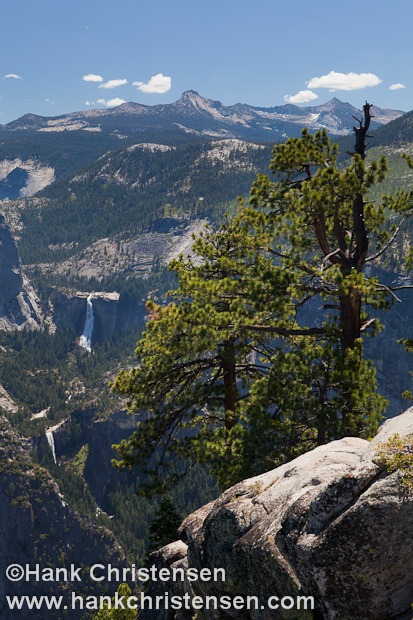 So, okay, the photographs I took weren't "lousy", but not really what I was expecting from a trip into the backcountry. I much prefer photographing areas with few or no people – preferably that are hard to get to. As it was, we were stuck with what is the hustle and bustle of a Yosemite vista point in mid-summer. In general, I tend to stay away from these spots for two reasons. First, they are frequently crowded to the point that it breaks my ability to connect with the nature that surrounds me. Getting out into the Sierra only to see people pushing and shoving to get a view (Glacier Point, anyone?) is not my idea of solitude! Second, from a photographic standpoint, I don't like taking photos that have literally been taken millions of times before.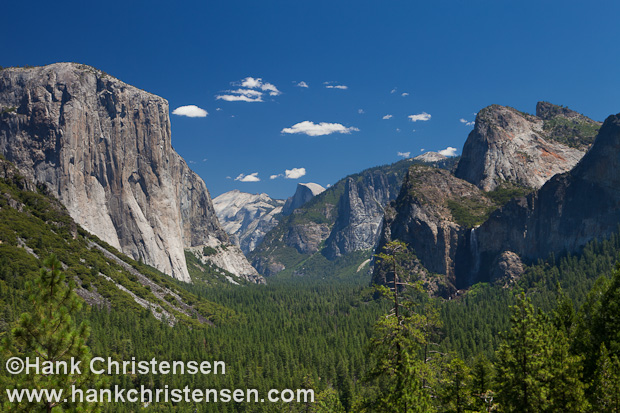 Needless to say, I was in a bad mood heading back last Friday. However, after getting home and processing the photos I took, I was reminded why all those people were there. Everyone can get to these spots, and they are among the most beautiful in the world. I remember the first time I saw Yosemite and how awe-struck I was. I would never want to deny anyone else that same experience, no matter how grumpy I get from a missed backpacking trip. After all, there is a reason they call these scenic vista points.