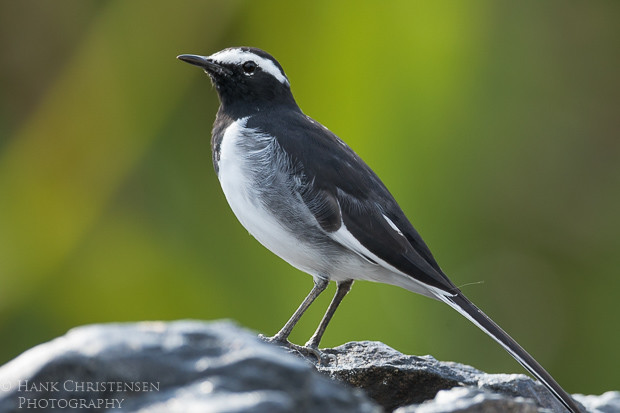 While almost every bird I saw in India was a new species for me, it always feels special to see a species you know is somewhat uncommon for the area. One such bird I saw at Ranganathittu Bird Sanctuary was the white-browed wagtail.
White-browed wagtails call often in the mornings and are active at this time like most other wagtails. The song is long and loud with many different notes. The usual call has a wheezy sound. They can fly fairly rapidly for long distances, and have been recorded as fast as 40 km/h. They usually perch on the ground or low rocks.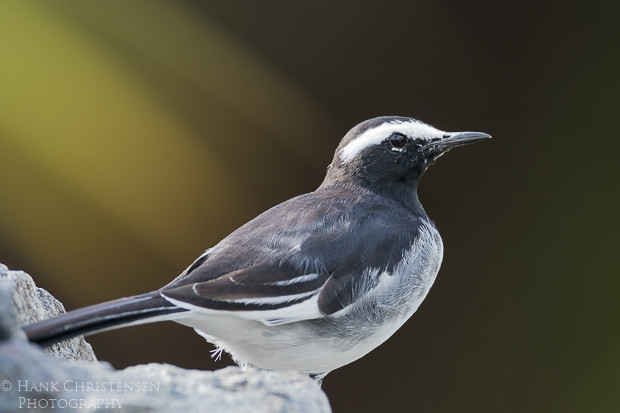 I was lucky to not only have great views of this species, but also beautiful light. Our small boat circled the bird and I caught several shots with a background of distant green foliage, lit by speckled sunlight.