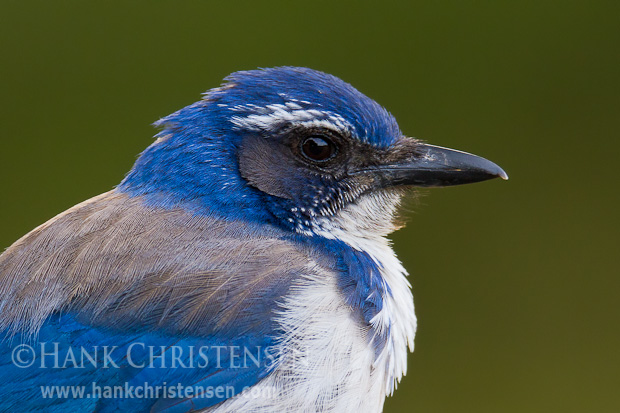 Recently I was out photographing birds when a western scrub jay landed fairly close to me on a wooden post. Even though this was not a species I was targeting that day, I took advantage of this opportunity, and slowly and quietly swung my lens around to point at the bird. He was so close that his head filled my frame.
I took several tight head shots, and decided I also wanted to capture the entire bird, as I had a great background to work with, and wanted to get as many different types of shots as possible. I used the techniques I described in my thinking digitally post, and took several horizontal slices of the bird, knowing that I could stitch them later.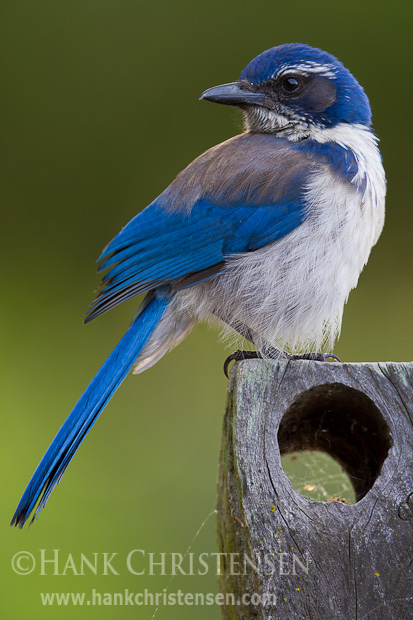 Of course I could have backed up in order to fit the jay's entire body in the frame, but I didn't for several reasons. First, I didn't want to spook the bird by picking up my tripod and walking backward. In this case, the bird came to me, so I hadn't had to stalk it. Second, being able to stitch multiple frames yields a much larger file size than a single shot, allowing for bigger prints. Finally, being so close to this bird allowed me to capture fine detail in the feathers. If I backed further away, my lens wouldn't be able to resolve this amount of detail.