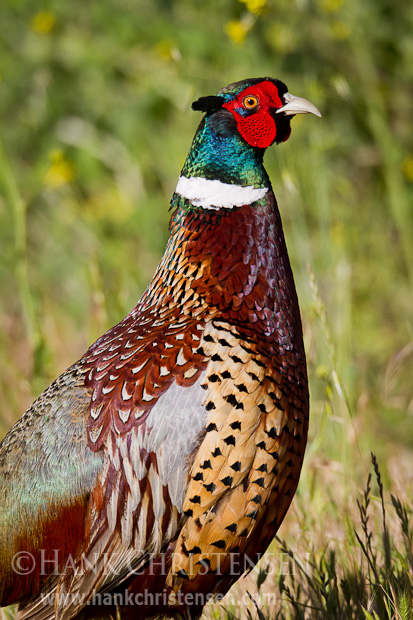 Recently I had a great morning photo session with one of the resident ring-necked pheasants at Palo Alto Baylands. Usually hiding under bushes or barely visible in the tall grass, he spent a few moments out in the open, giving me some nice opportunities for some close-up portraits.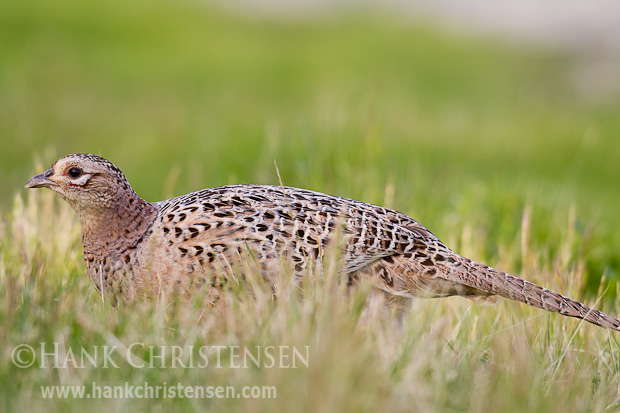 After a while, his lady friend emerged from the thick scrub brush to partake in pecking at seeds. This was the first time I had seen a female in this area. I remained very still and got down low behind my lens. Soon they began to move in my direction, allowing me to get closer than ever before. The morning was quiet and either they were comfortable with my presence or they didn't even know I was there.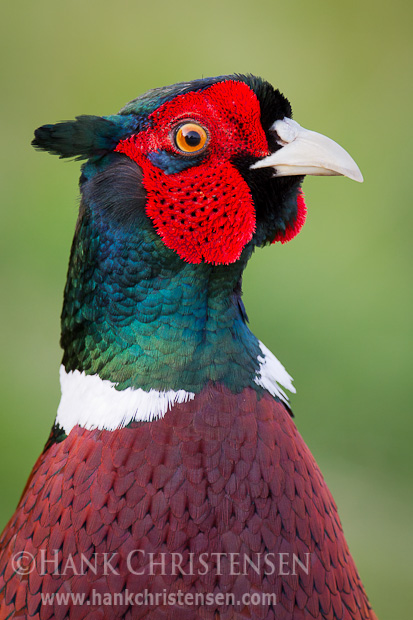 Introduced to North America in the mid-1800s, the ring-necked pheasant has become a popular game bird throughout the United States. The males will defend their territory against other males, though I did see four of them in one day at various points throughout this area of wetlands.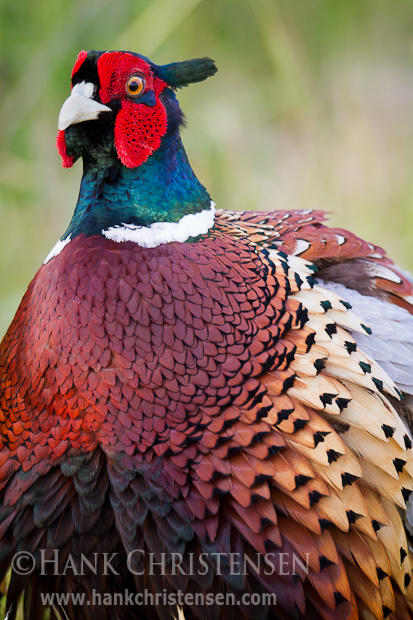 After covering the short grasses at the edge of the bushes, they quickly disappeared into the thicket and ended our photo session. I was very happy to have gotten myself into a good position at a time when no one else was around and these two pheasants felt comfortable to be out in the open.