After waiting all summer for the snow to melt out of the high country, I finally ventured north of Tioga Road with some friends from college for a weekend backpacking trip. Instead of my usual high mileage days, our focus was on leisure time in the backcountry, which gave me plenty of time for photography. We hiked into the Ten Lakes region – an area featuring a chain of lakes with forested streams in between them, all draining into the Tuolumne River far below.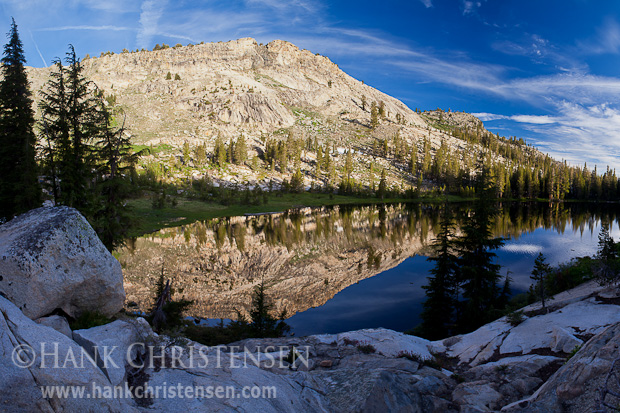 We found a campsite at the far end of a small lake. The site was situated atop a thirty foot cliff, giving us a commanding view of the lake and surrounding cliffs. Behind us rose an unnamed granite peak, offering the camp a nice backdrop. Best of all however, was the nearby stream dropping from an upper lake into the lake below. There was an endless variety of small pools and cascades, giving me plenty of material to work with.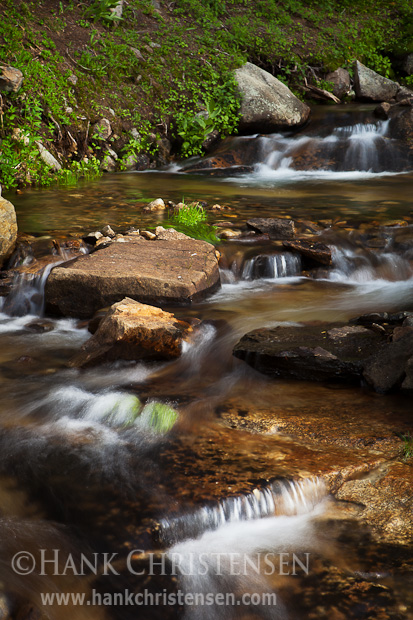 Just before sunset on our first night, the clouds started moving in. While other campers might have cast a worrisome eye to the skies, I was elated. I knew that the chance for a dramatic sunset was greatly increased with the changing weather conditions, and thankfully I was rewarded with one. The best part – I only had to walk about ten yards from our campsite to get the view I wanted. Given it required almost no work on my part, I almost felt guilty.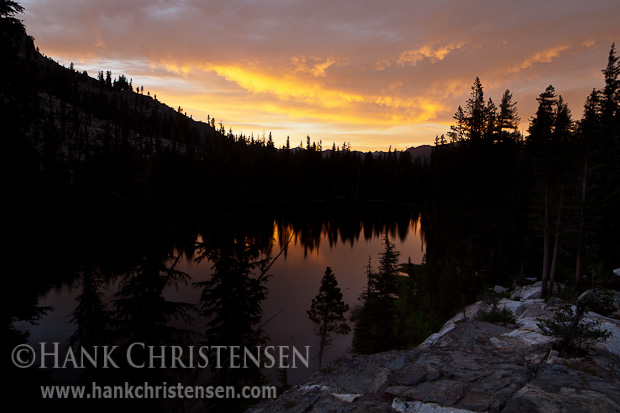 The next morning was bright and clear. I woke up early to explore the area, and see what the morning had to offer. Our little lake looked quite different in the morning, and I took advantage of the still air to get a nice reflection in the background of a camp-side stream photo. I can never get enough of Sierra Nevada granite.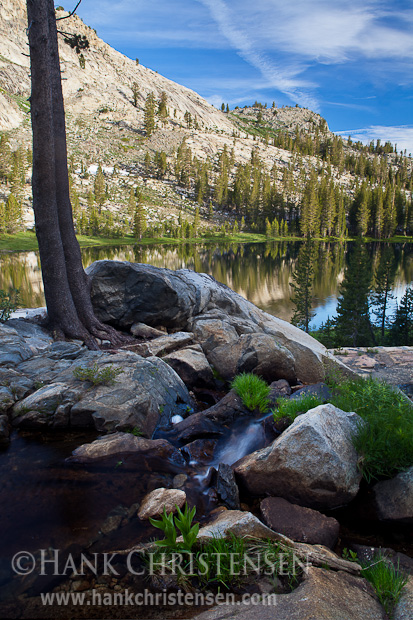 Working my way up the stream, I found a spot where I could capture the running water with the peak that rose above our site.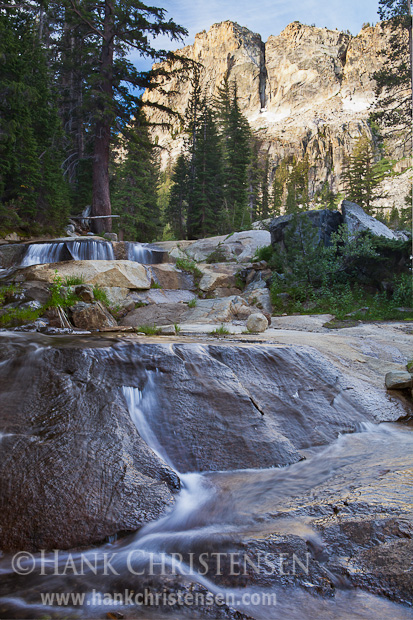 This day was a rest day – full of fishing and exploring some of the other lakes in the chain. Working our way up to a higher lake, we saw there were still huge slabs of snow right at the shoreline. Going higher still, we found a lake with no fish, but a perfect spot for a mid day swim. There is something very special about having an entire lake to yourself in the most populated state in the nation. Of course, along the way, I also had plenty more opportunities for photos.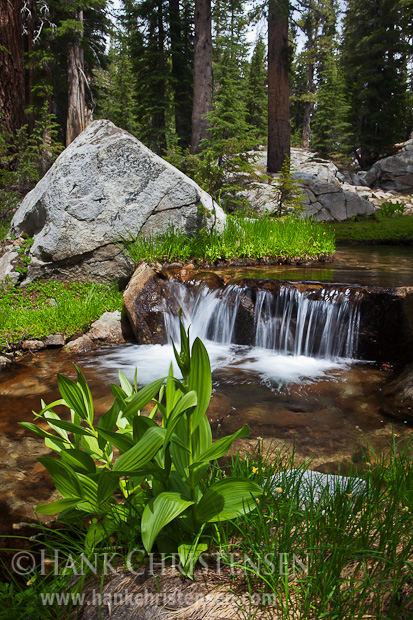 After exhausting ourselves and getting a great night of sleep, it was time to head back to the real world. It was a great trip, with beautiful landscape and only seven miles of hiking each way. While the location was not as remote as most of my Sierra trips, I enjoyed the slower pace and additional time for photography. I'll definitely have to work in more trips like this in the future!