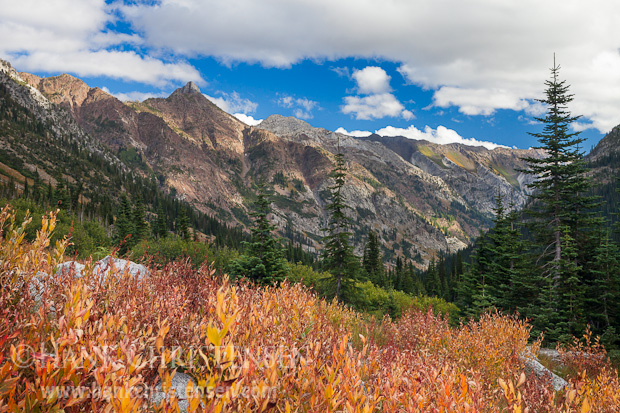 For me, learning happens in spurts. Call it a growth spurt of the mind. Over the last few weeks I have been spending many hours learning advanced Photoshop techniques to help me process my photos. This gives me better tools to recreate exactly what I saw, and the mood I felt when I took the photograph.
Now, I'm no slouch when it comes to Photoshop, but that application is so deep and allows for so much creativity, there is always more to learn. Once you've become expert in all the individual tools Photoshop has to offer, combining them to work for you becomes a life-long practice.
Needing to try out some of the new techniques I was exploring (detailed selections, channel masking, blending modes, etc), I decided to reprocess the photo above, which I took two years ago in Eagle Cap Wilderness. I always loved the photo, but never felt that I achieved that sense of awe that I experienced hiking down East Eagle Creek canyon. My latest reworking of the photo is above – here is the result of my original processing two years ago: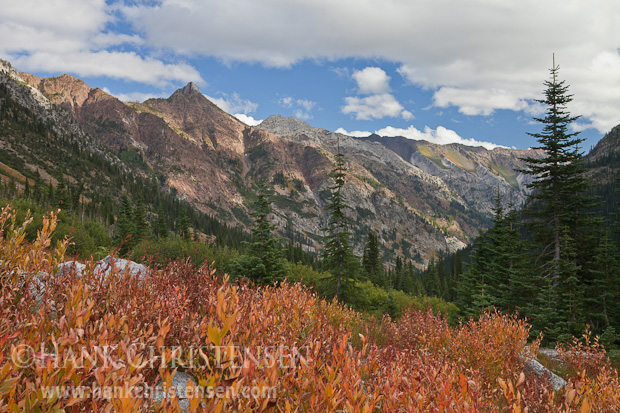 One of the things that I love about digital is that as time goes on, the experience I gain not only impacts my photographs going forward, but can have a positive impact on old photos as well. It can also be seen as a curse – that feeling that you're never really finished working on a photograph. But I'd rather see my work (even old work) improve over time, and I'm more than willing to put in the time to make that happen.