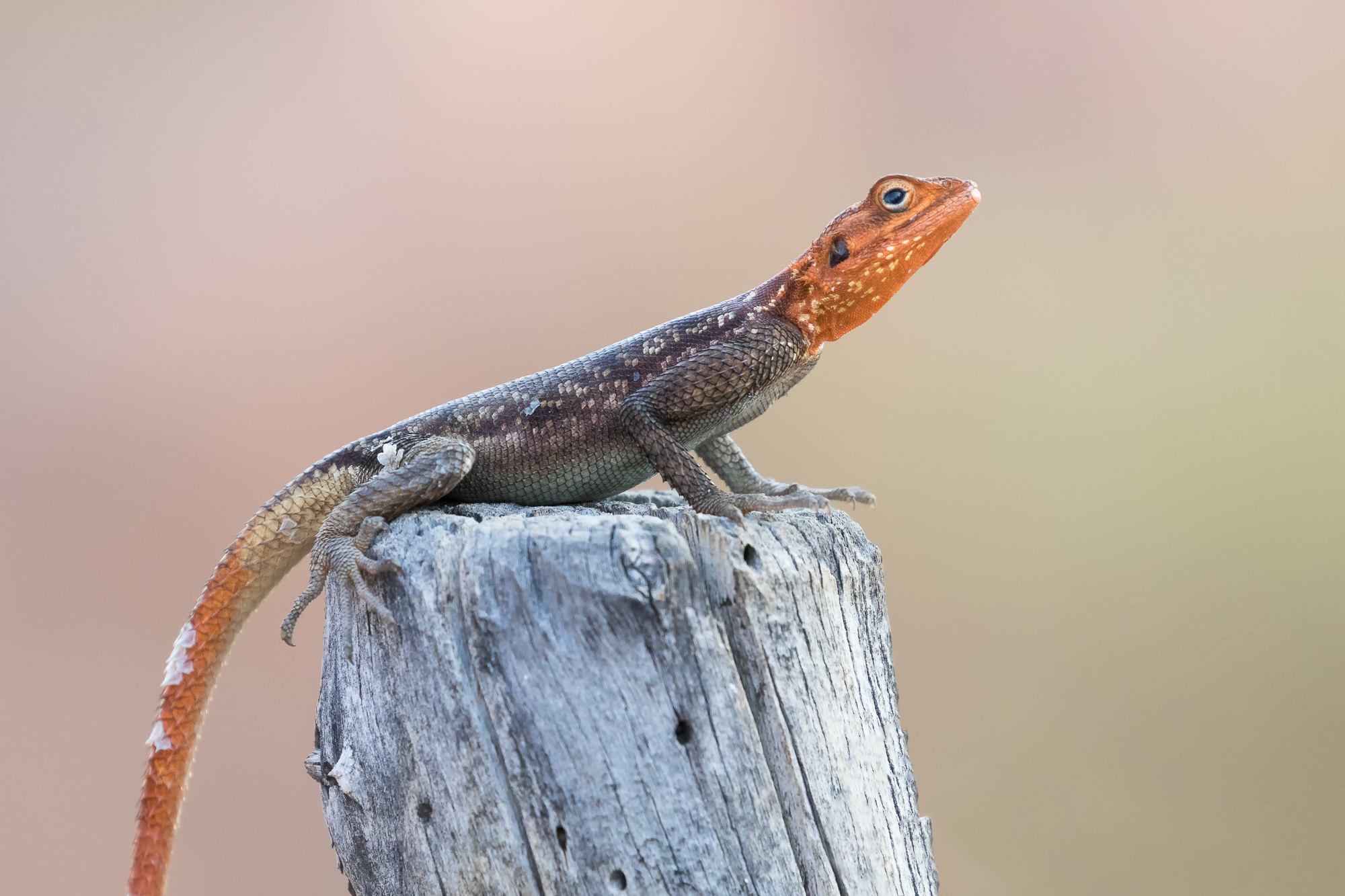 When I visited the Damaraland region of Namibia earlier this year, I found and photographed a few Namib Rock Agamas. This colorful lizard hung out on and between some of the large boulders that decorated the landscape.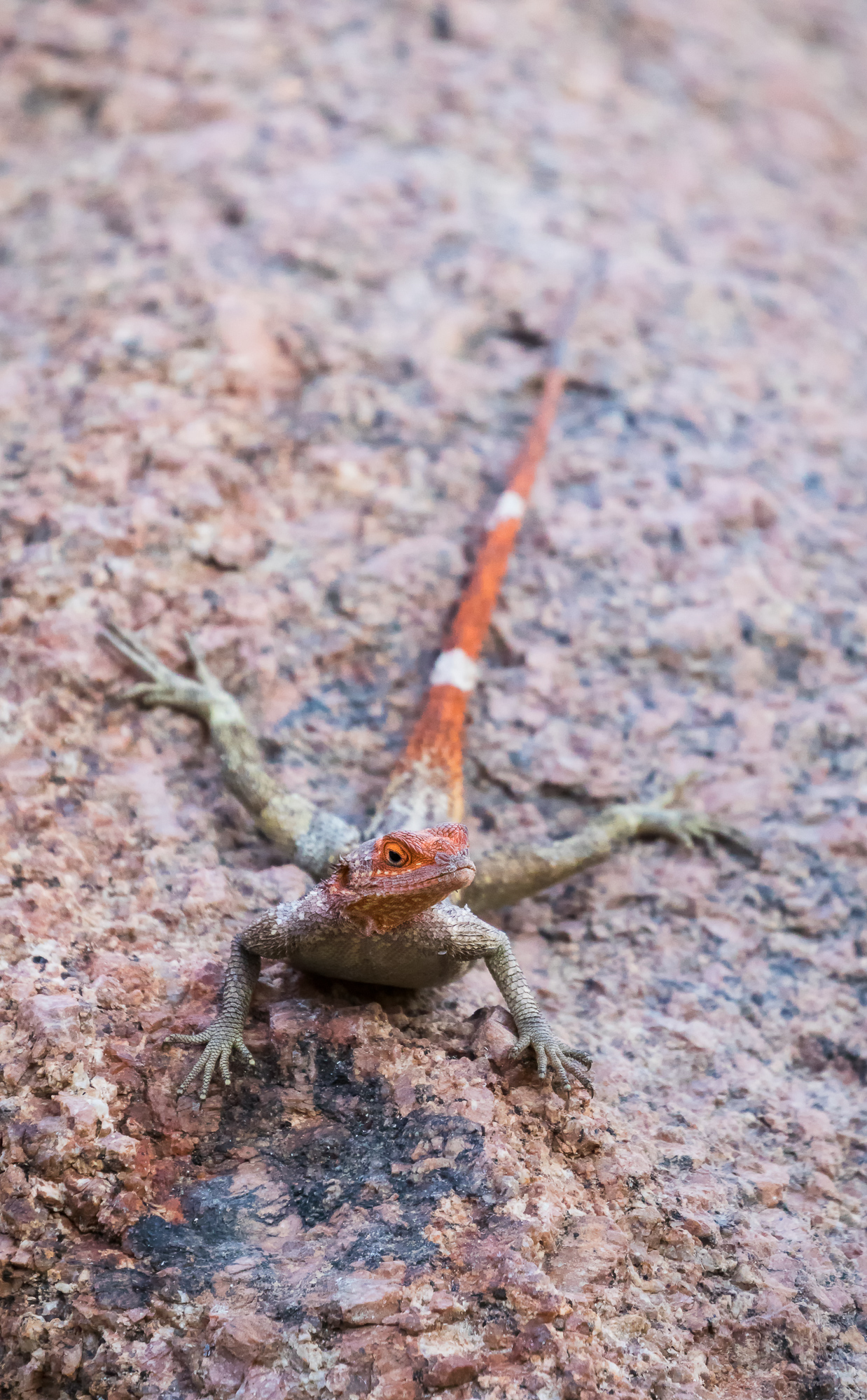 While there were likely other species of lizards in the area, these lizards could be seen out in the open and were easily spotted due to their striking color against the gray rock. Unfortunately they were somewhat skittish and didn't let me get close enough for more of a macro treatment.
When photographing small ground creatures, it is important to bring the lens as close to eye level as possible. Sometimes this means sacrificing personal cleanliness in order to get the shot.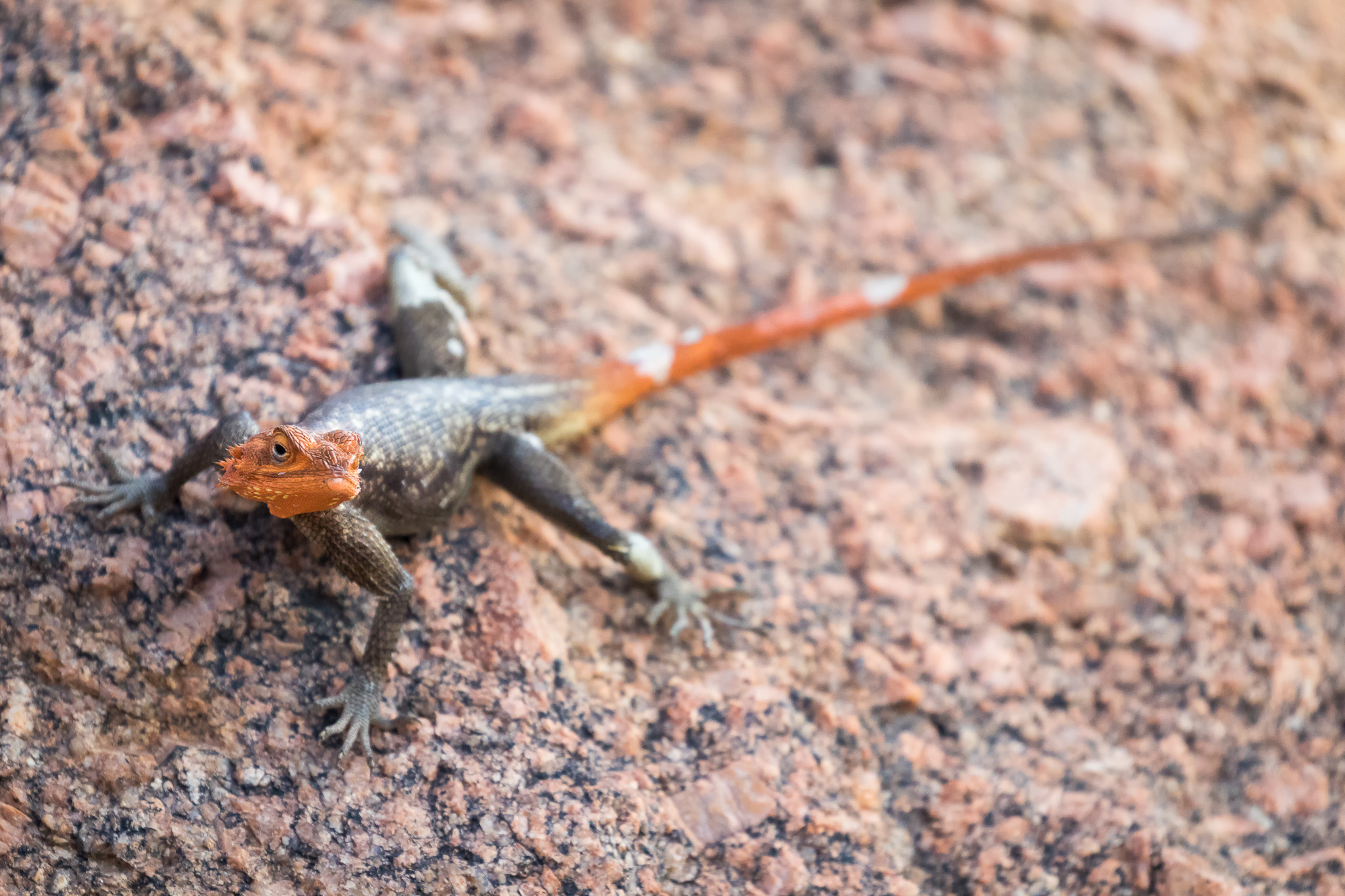 While the big game is Africa's major wildlife draw, it is important not to forget the little guys. Sometimes the smaller critters can have an even more interesting story to tell than the big guys.