Last weekend I took a quick two night backpacking trip with some friends, in hopes of hitting the high country of the Sierra Nevada in peak wildflower season. I set my sights on Gem Lake in Emigrant Wilderness – just about the right elevation for flowers this time of year. Having been there before, I knew that even if the place wasn't in bloom, we'd have a great time and see some amazing scenery.
I like Emigrant Wilderness because there are no trail quotas and it is very easy to get a wilderness permit with short planning. We set out from the Bay Area early Friday morning, stopping at the Mi Wuk Ranger Station on the way up Highway 108. Even though we were taking our time, we still hit the trail by 10AM, plenty of time to reach our 10 mile destination of Gem Lake.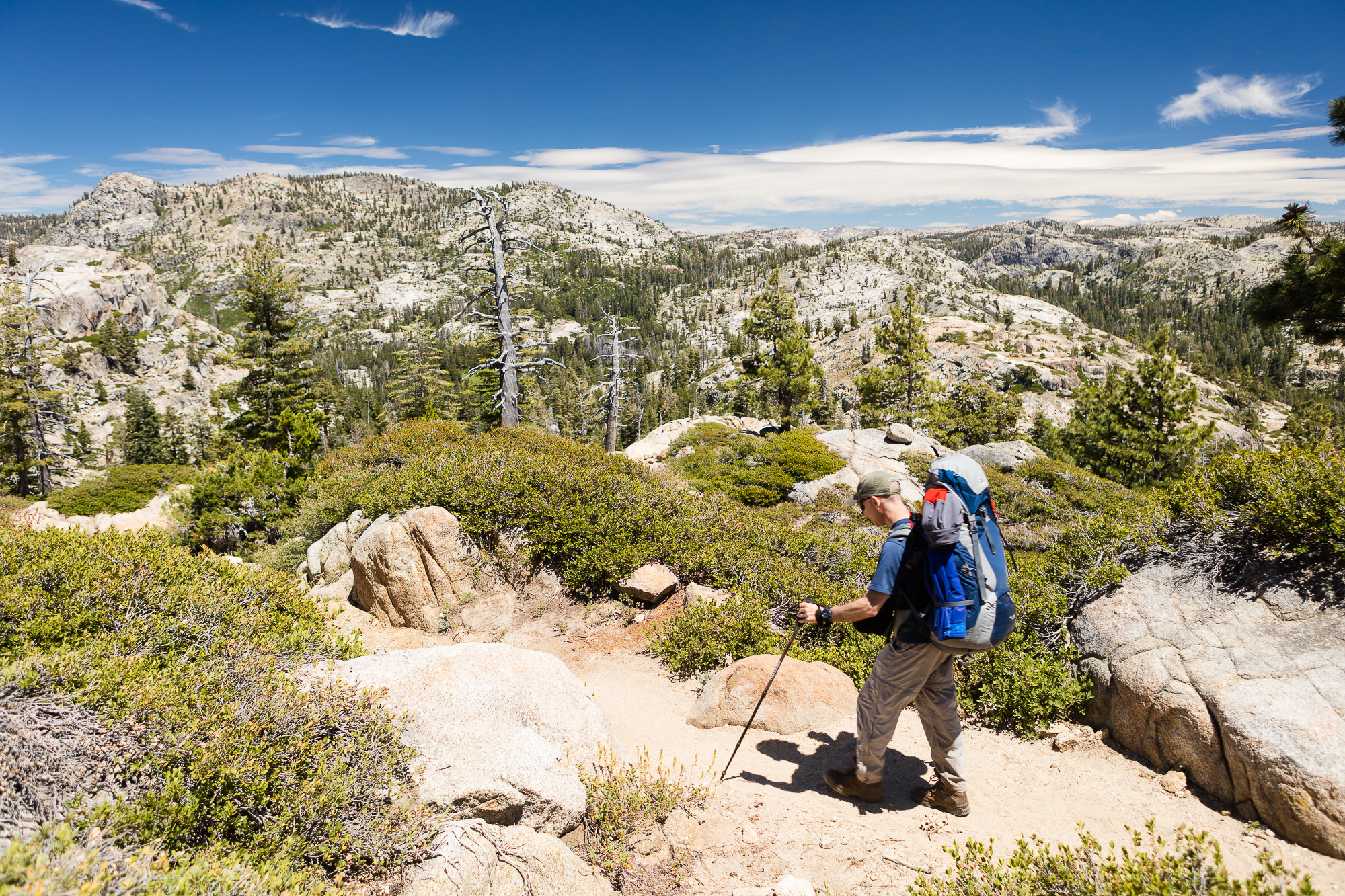 The trail meanders between thick forest and open granite-filled vistas. Most of Emigrant Wilderness is easily accessible cross country due to many gently-sloping wide open granite bowls and domes. This time we stuck to the trail, and made easy progress. Every so often we were rewarded with a scenic vista. If you are not already a lover of granite, after a few hikes in this part of the Sierra you soon will be!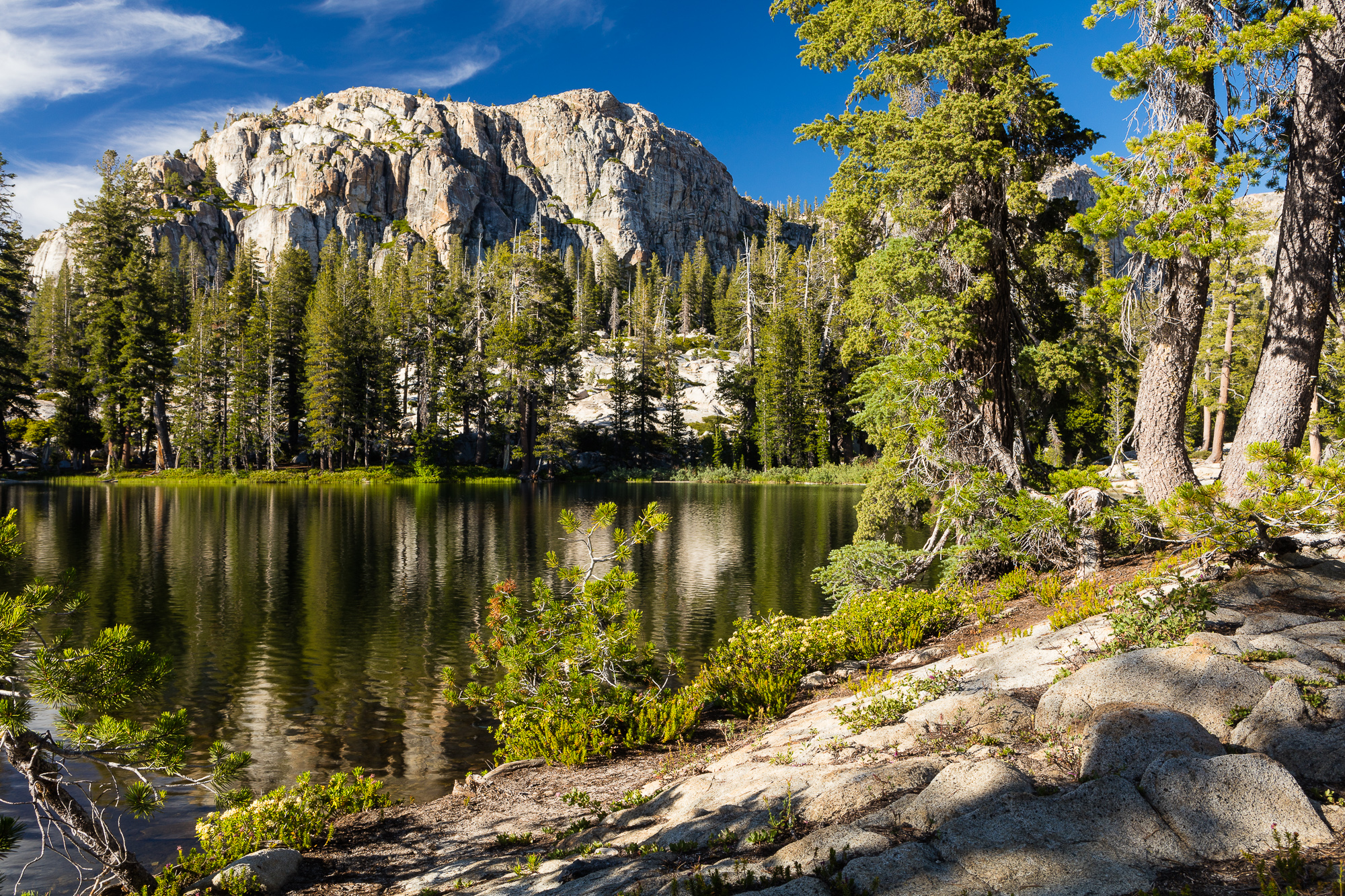 The elevation changes were just enough to tire our bodies by the time we reached Gem Lake. This lake certainly lives up to its name. However, it is very popular and can get quite crowded on the weekend. As it was Friday night, we were able to relax lakeside in relative peace. As the sun set, the wind settled and we got some nice reflections on the water.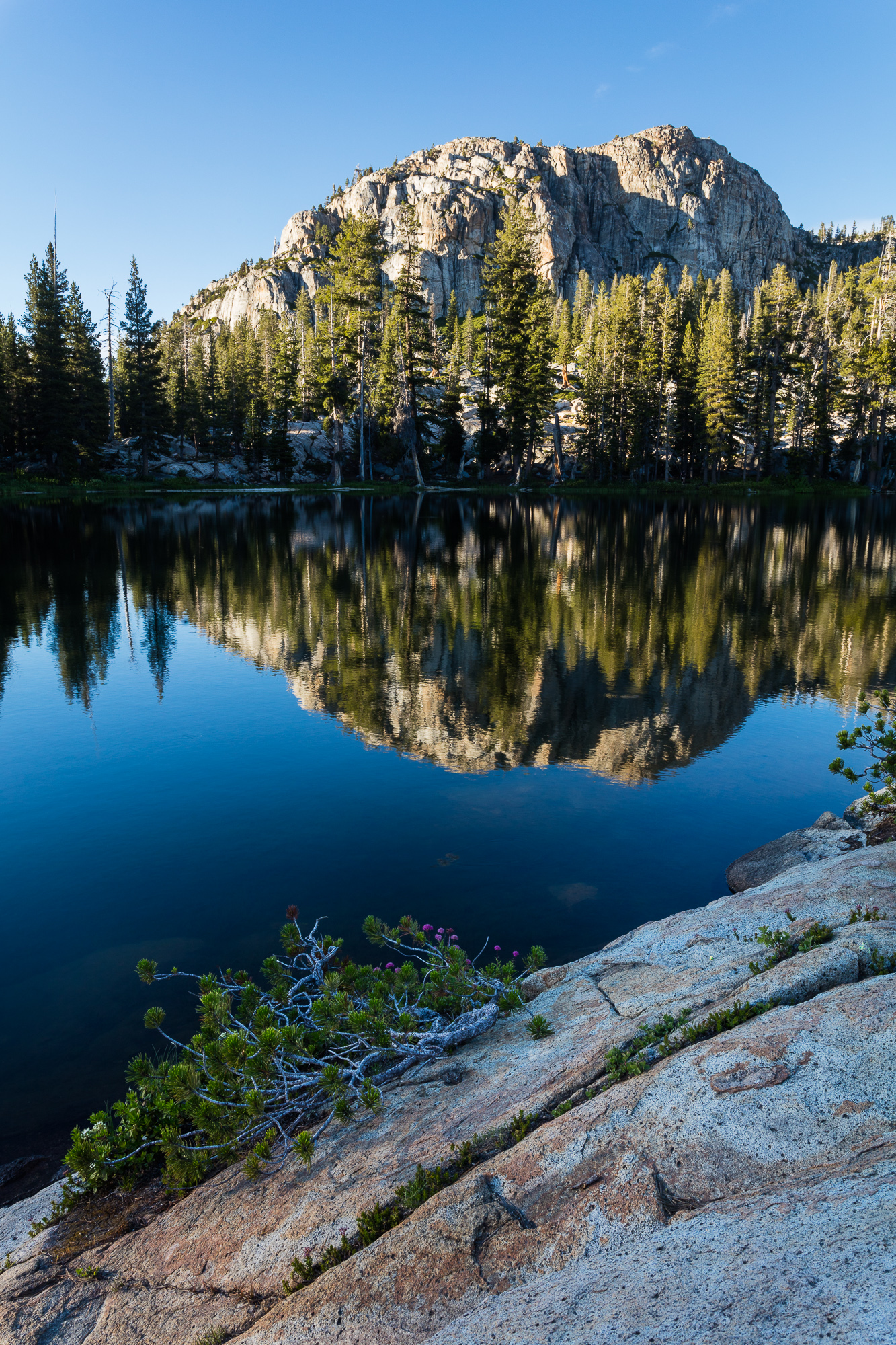 The next day we went further up trail and explored Jewelry Lake and Deer Lake. Deer Lake is much larger and Gem or Jewelry, and it was hot enough to warrant a midday dip in its cool waters. This is a great area to take your time and not hurry along the trail. One more night, and it was time to head back.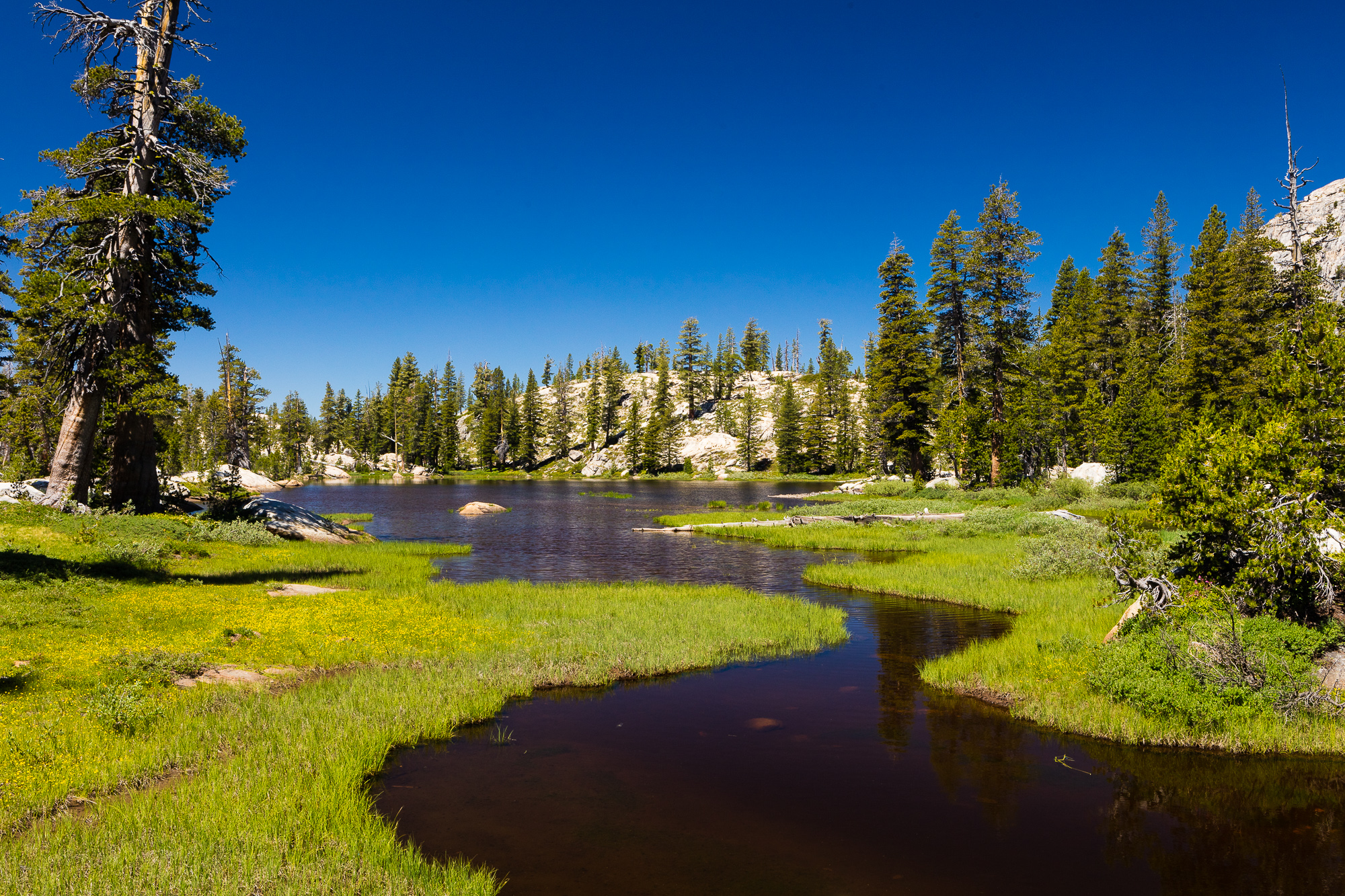 Luckily there were plenty of wildflowers along the trail to keep us entertained. We had perfect weather for our 26 mile journey and everyone enjoyed the change in scenery.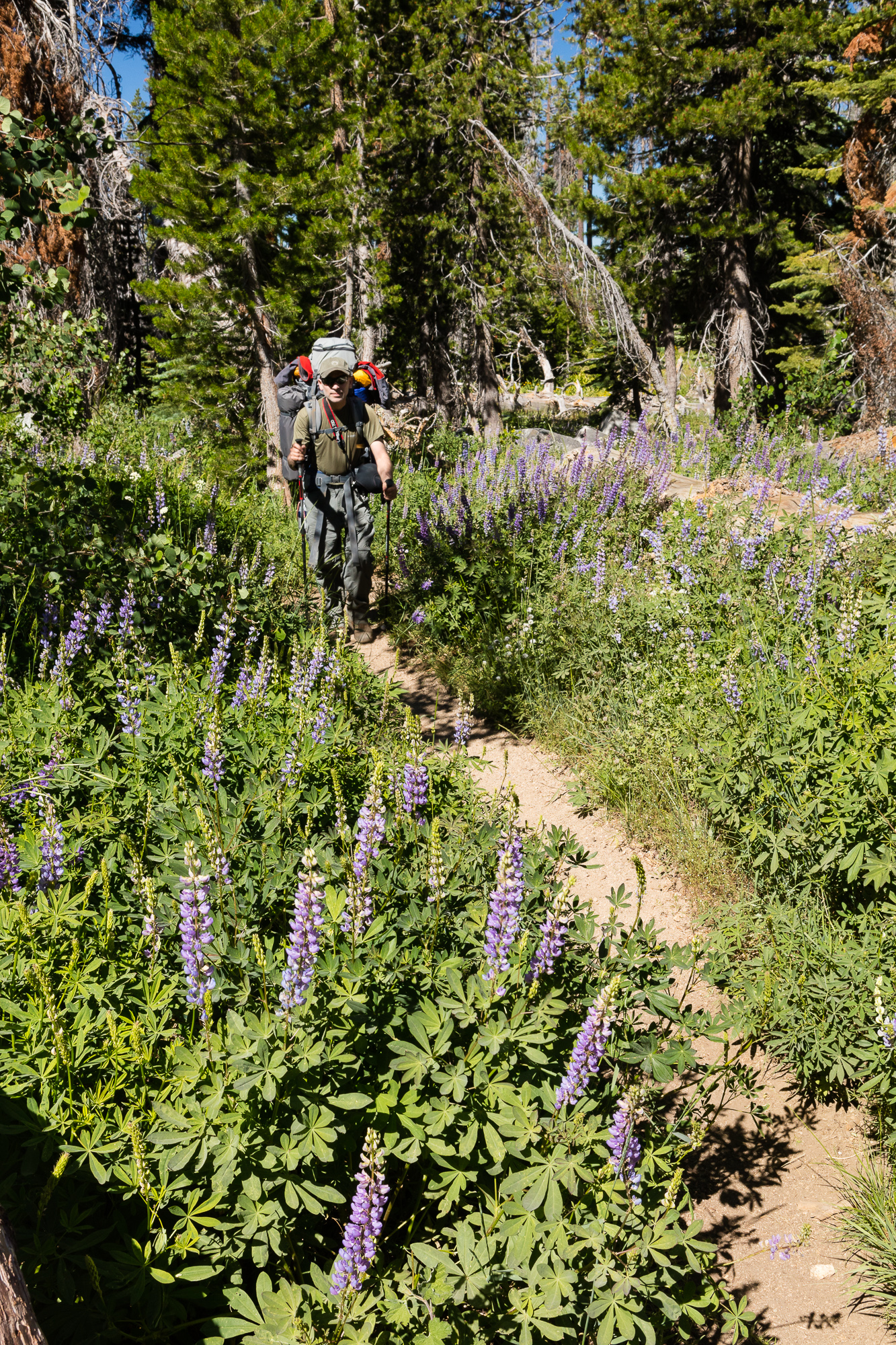 With its easy access and lack of quotas, this is the perfect place for an impromptu night or two in the wilderness.
Gear I used to create the photos in this post: