About a month ago I took a five day backpacking trip, accompanied by my brother and father. We decided to check out Eagle Cap Wilderness, Oregon's largest National Wilderness area. Our loop took us through a "back door" approach to the very popular Lakes Basin management area of the wilderness, which features dozens of mountain lakes surrounded by towering peaks.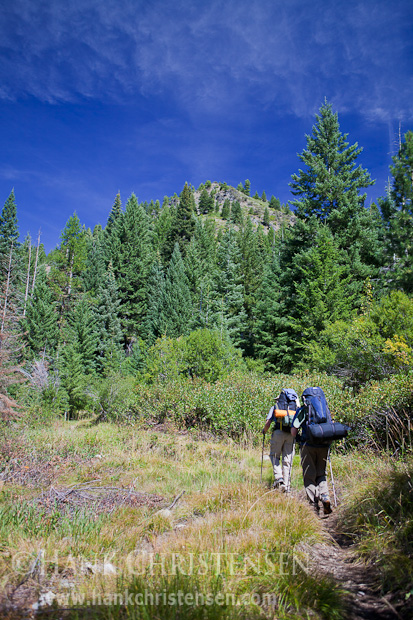 After a 5.5 hour drive from Portland, we got to the eastern side of Whitman National Forest, at which point we spent another 1.5 hours on unpaved forest service roads. Now I understood why our route was completely devoid of other people. The much more popular route into the Lakes Basin is to leave from Wallowa Lake from the north. After parking, we had a steep climb of 3000 feet in 6 miles. We got to our destination of Crater Lake with just enough daylight to set up camp.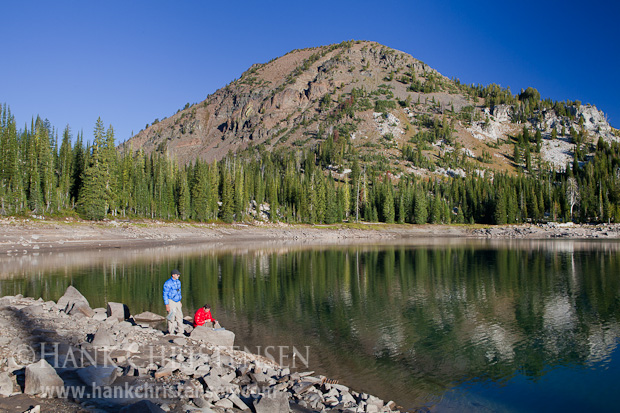 The next morning we enjoyed the sunrise, broke camp, and pumped our water for the day. The photo above shows my brother and father getting water from the lake, with the reflection of Krag Peak in the surface of the water. Due to the lack of clouds that morning, the sunrise was rather dull, but the water was so still and clear that it provided very nice reflections. Once we were done, we hiked around the north side of Crater Lake and caught our first view of Cliff Creek Canyon.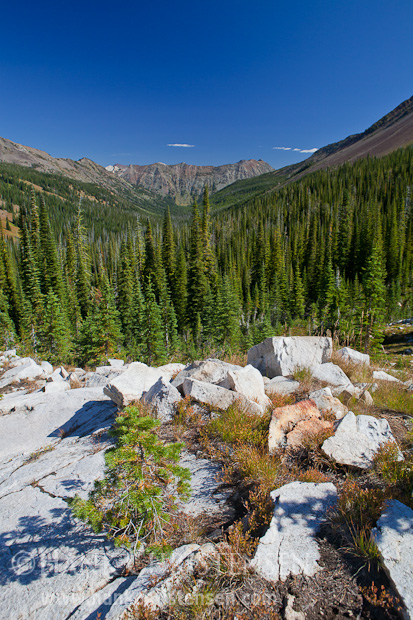 Cliff Creek flows from an outlet of Crater Lake to the north east, eventually joining the Imnaha River. Cliff Creek Canyon a V-shaped valley interspersed with forest and meadows. I could see the remnants of various wildflowers here, although I think we were catching the tail end of the season. The trail was fairly uneventful, until we reached the Imnaha itself – a much bigger river, in a more impressive valley.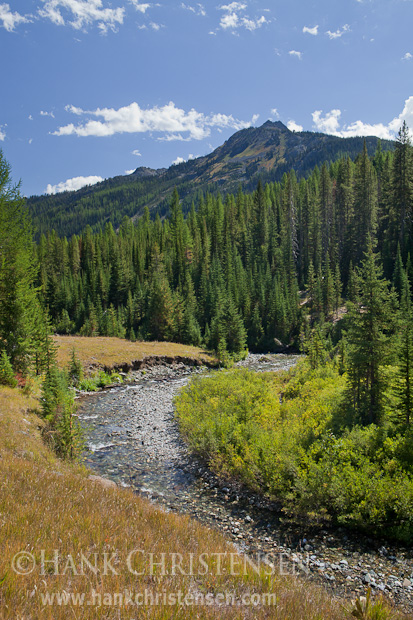 After an easy creek crossing, we wound up the Imnaha River Valley in a northerly direction, following the South Fork of the Imnaha River. Here the landscape exploded with beauty, informing us that everything before was just a prelude. Towering white limestone cliffs greeted us at every turn.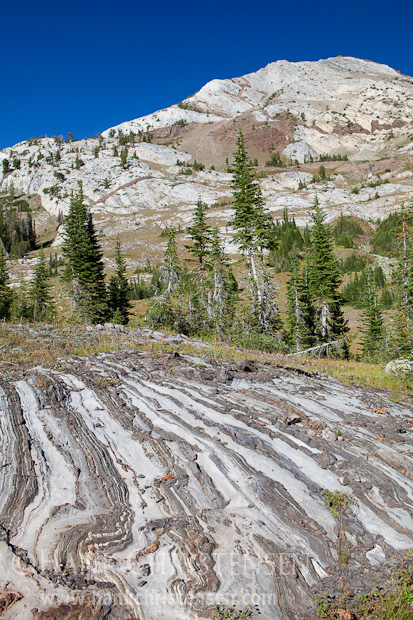 Broad meadows stretched before us, with mountains to each side. Lush grass bloomed with wild flowers, growing near the many tributaries running out of the mountains.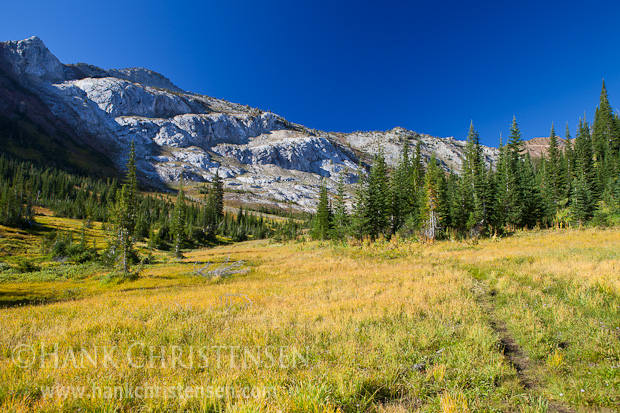 We hiked on until close to sunset, at which point we found a shaded camp site next to the river. Although the temperature dropped significantly that night, we had a pleasant night sleep listening to the quiet burbling of the water.
To see more, be sure to check out part two of this trip.