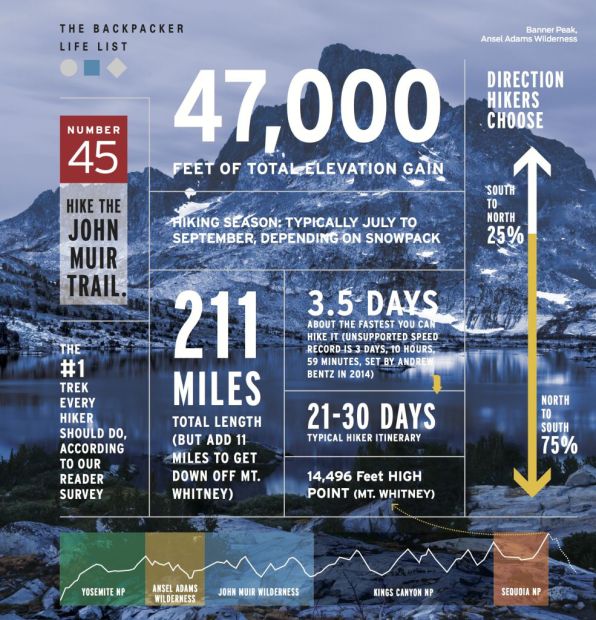 Backpacker Magazine used one of my images of Thousand Island Lake in the Ansel Adams Wilderness to create an infographic of the John Muir Trail. The image appears in the January 2015 issue.
There are a couple of nice aspects to this particular publishing. First, the image takes up almost an entire page (in the world of magazine publishing, size does matter!) Second, it was great to have something positive come out of the JMT trip that never really got going.
This image was taken on the last morning before my friend Steve and I had to bail out of the trail. With a 19 day hike planned, we only lasted 3 days on the trail before we were forced to evacuate because of torrential rains.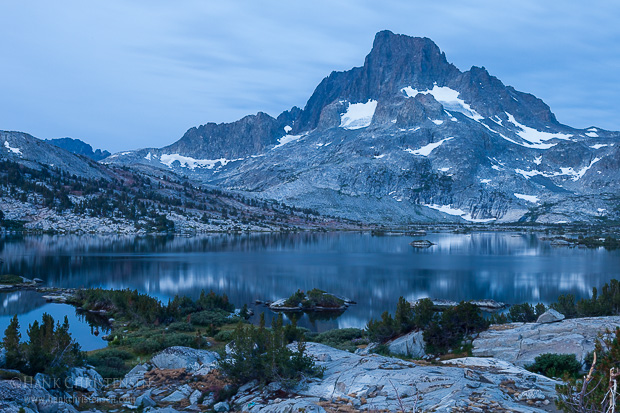 Here is the image without all the text. It was probably chosen because of its subdued nature – if it had been a vibrant sunrise, it likely would not have been used for such a purpose.